TacoCat's Travels #138 (Malacca): Time Traveling Road Trip to Foodieland! 😋
Read this post on TravelFeed.io for the best experience
---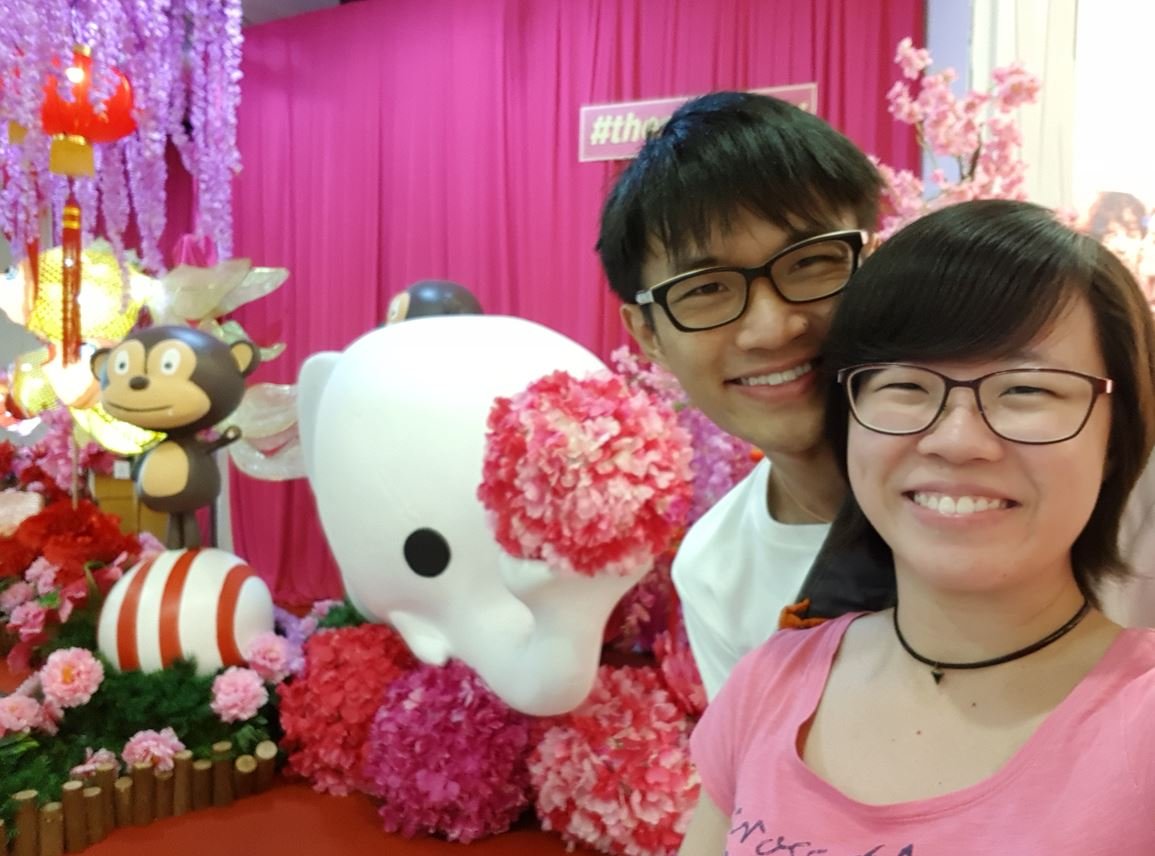 ---
Hey Hive!
So if you missed the last couple of posts, I just finished writing about the Valentines' trip we took to celebrate graduating from college - to Tokyo! But we were staying a little ways outside of Tokyo in an area called Omorimachi and we visited Yokohama, Kawaguchiko and Mt. Fuji! It was truly a remarkable and unforgettable trip, especially riding on the world's fastest and steepest roller coasters, making our own cup noodles and more!
That was back in the middle of Feb 2019, but actually we did take a short trip a week before that to Malacca for my cousin's wedding! I kinda screwed up with the dates on in my hard drive, so I guess we're going further back in time a little bit. welp.
1 February 2019. Friday.
This was during the Chinese New Year weekend in 2019 when my third cousin got married and invited my family to Malacca for the wedding! My mother was born in Malaysia so a quarter of my extended family lives in Malaysia and we used to drive up there every year during CNY to celebrate but it had been at least a decade since we've been up to Malacca. So we were excited to go back again!
My cousin had a friend who was driving up from Singapore too, so he came to pick us up! We had my mum, brother and sis-in-law, myself and Sean going!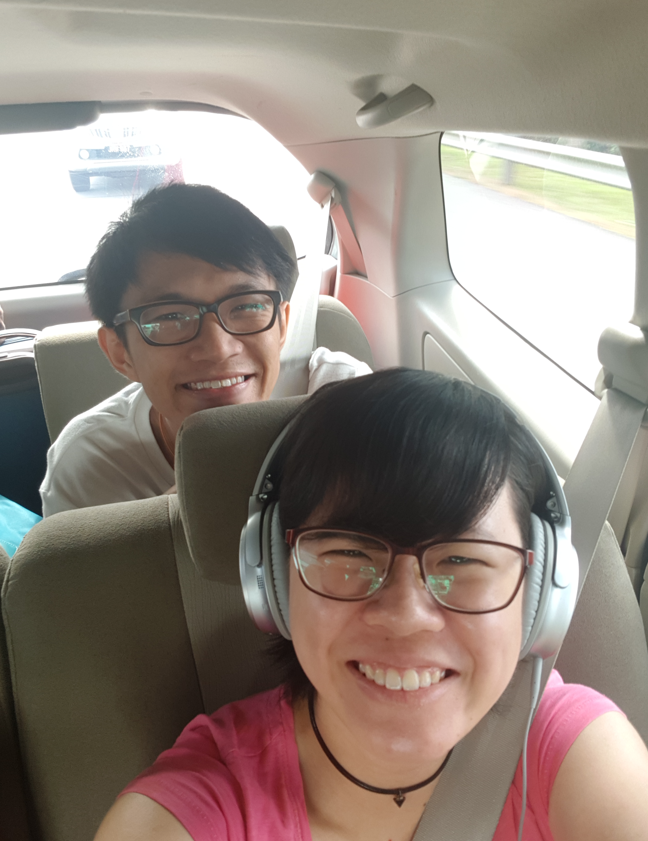 The drive up took about 3 to 4 hours, and we ended up sleeping most of the way.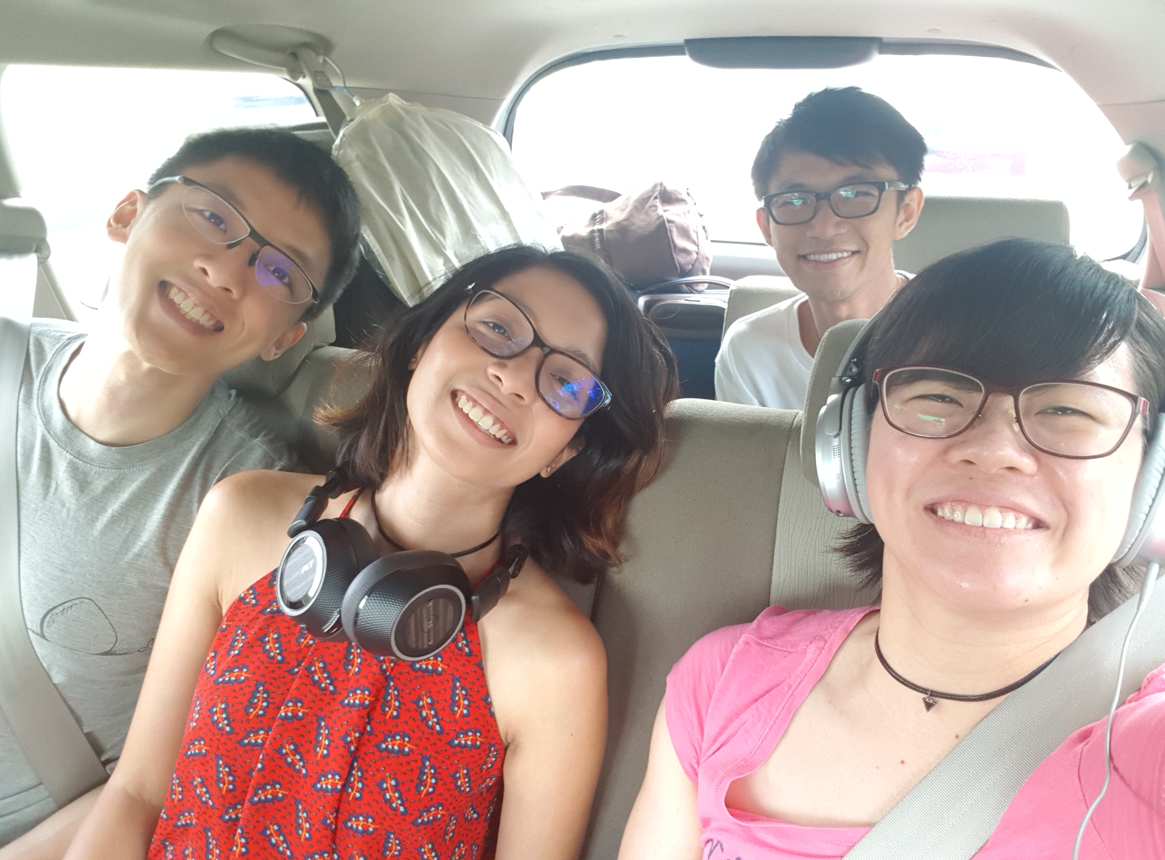 The next thing I knew we arrived at the hotel! We were staying at Ramada Plaza hotel, which I read has permanently shut down, sadly. Their rooms were quite nice though, and this was my and Sean's room which was actually pretty big and comfortable!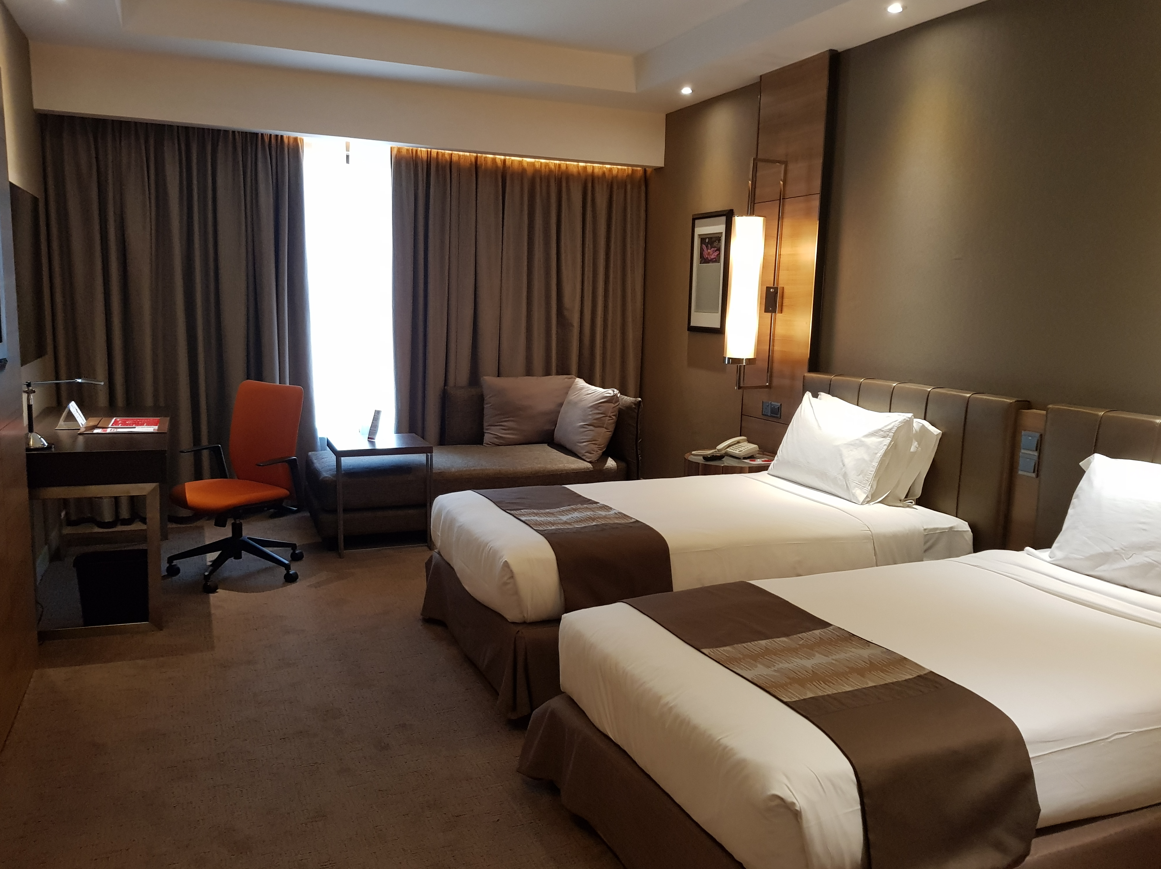 By the time we arrived in Malacca and checked in it was almost 2pm. And after a while we met up with my mum's sisters and her family who drove from Kuala Lumpur to Malacca for the wedding as well! Luckily we all had breakfast beforehand but we were getting hungry. So we all went to get some lunch together!
There was a restaurant near the hotel that specialised in chicken rice balls that's a local specialty in Malacca! So we ordered like 25 of those with some other side dishes like boiled eggs, roast pork, chicken breast and stir-fried vegetables (kailan)!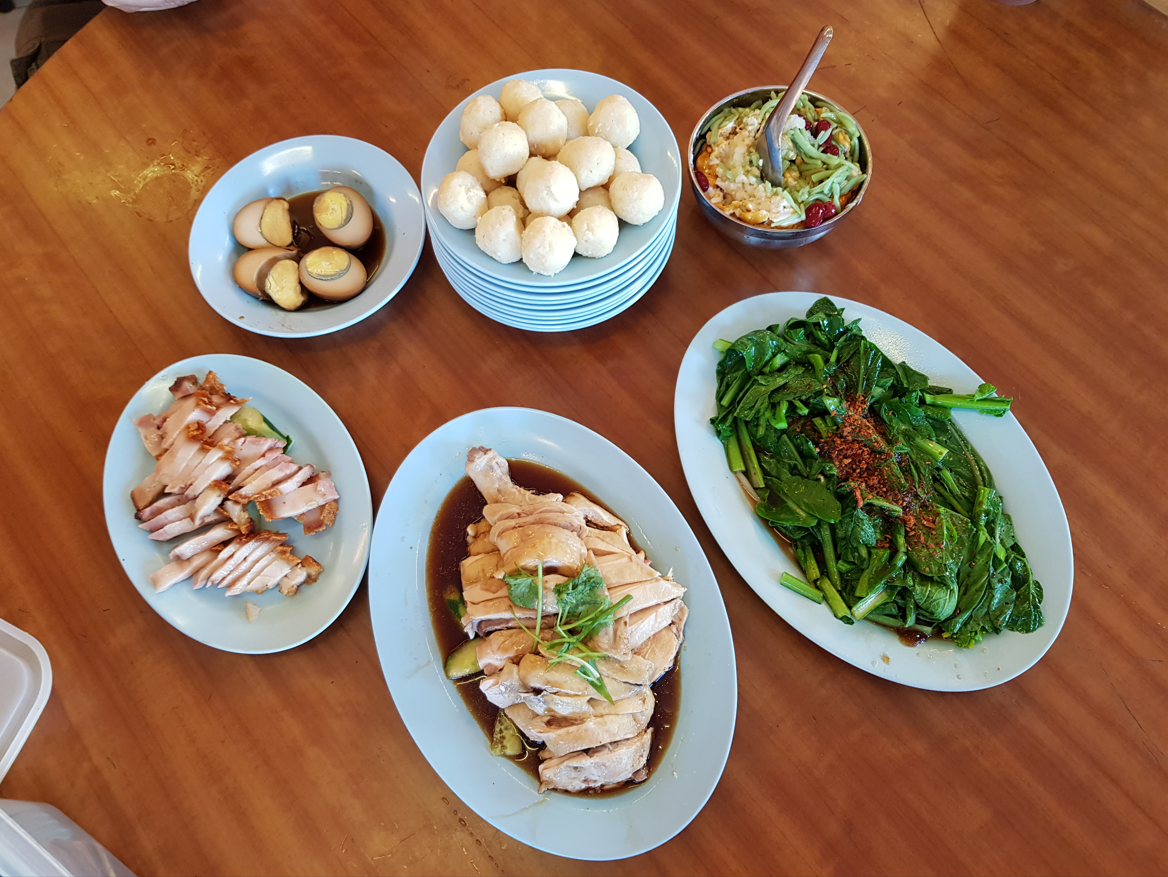 We all ordered some drinks to cool down too since it was absolutely sweltering hot outside. Sean decided to get a root beer float since it's been ages since we've had that. And the ice cream was actually pretty refreshing!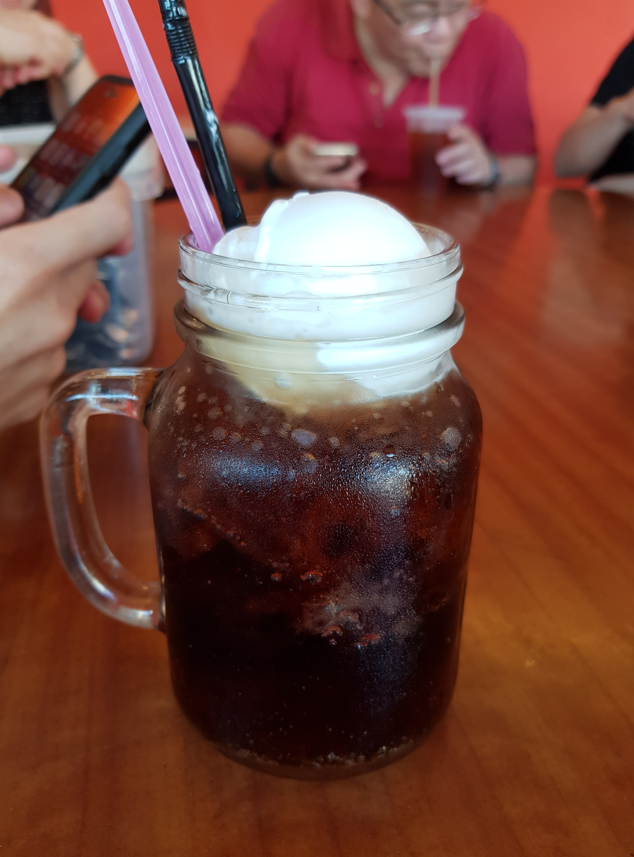 The food was really good too! It's probably been at least a decade since we've had chicken rice balls but they pretty much taste the same as normal chicken rice just more condensed and rolled into ball form. It was a tad more salty though, but very delicious! The chicken and roast pork was good too.
This whole day we were free to explore and sightsee since the wedding was on Saturday and since it was so hot, we went to the nearby Mahkota Parade to enjoy the air-conditioning there and get away from the heat.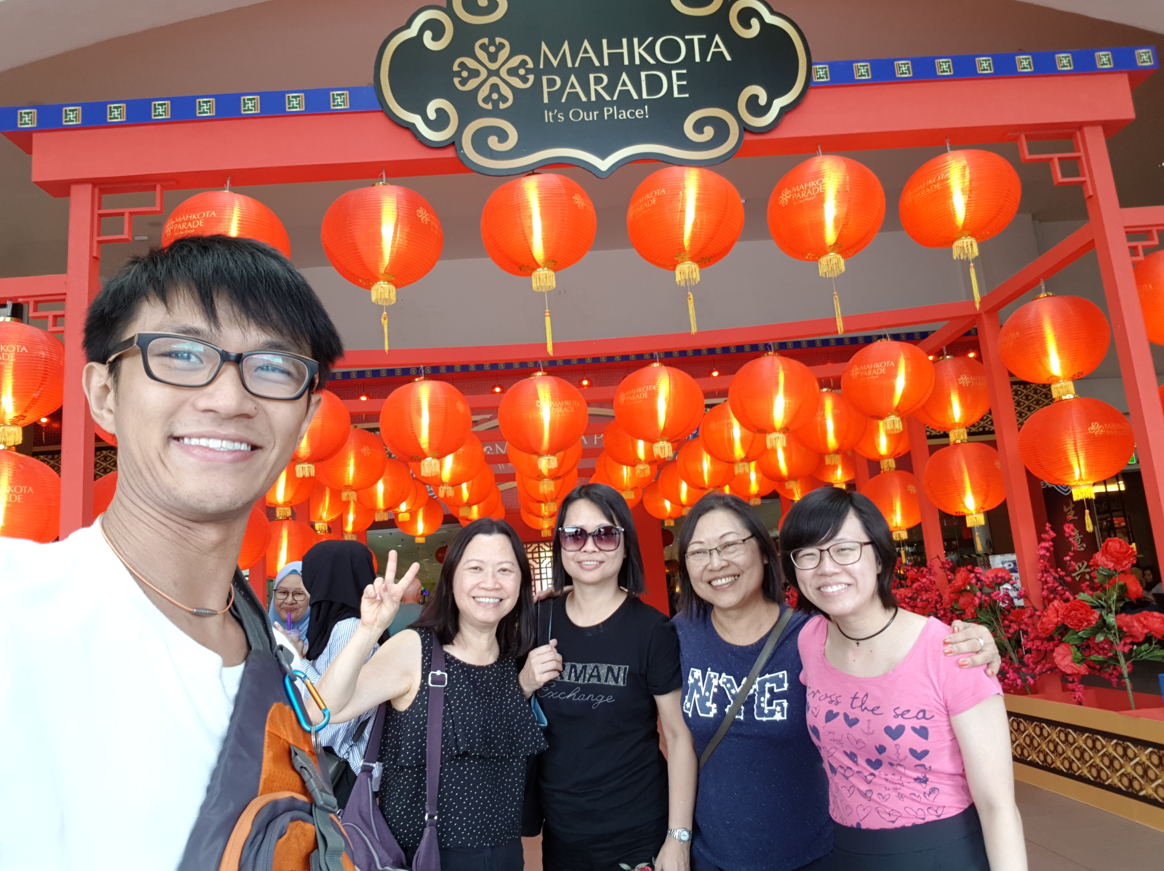 There were some Chinese New Year decorations with cute animal displays on the ground floor!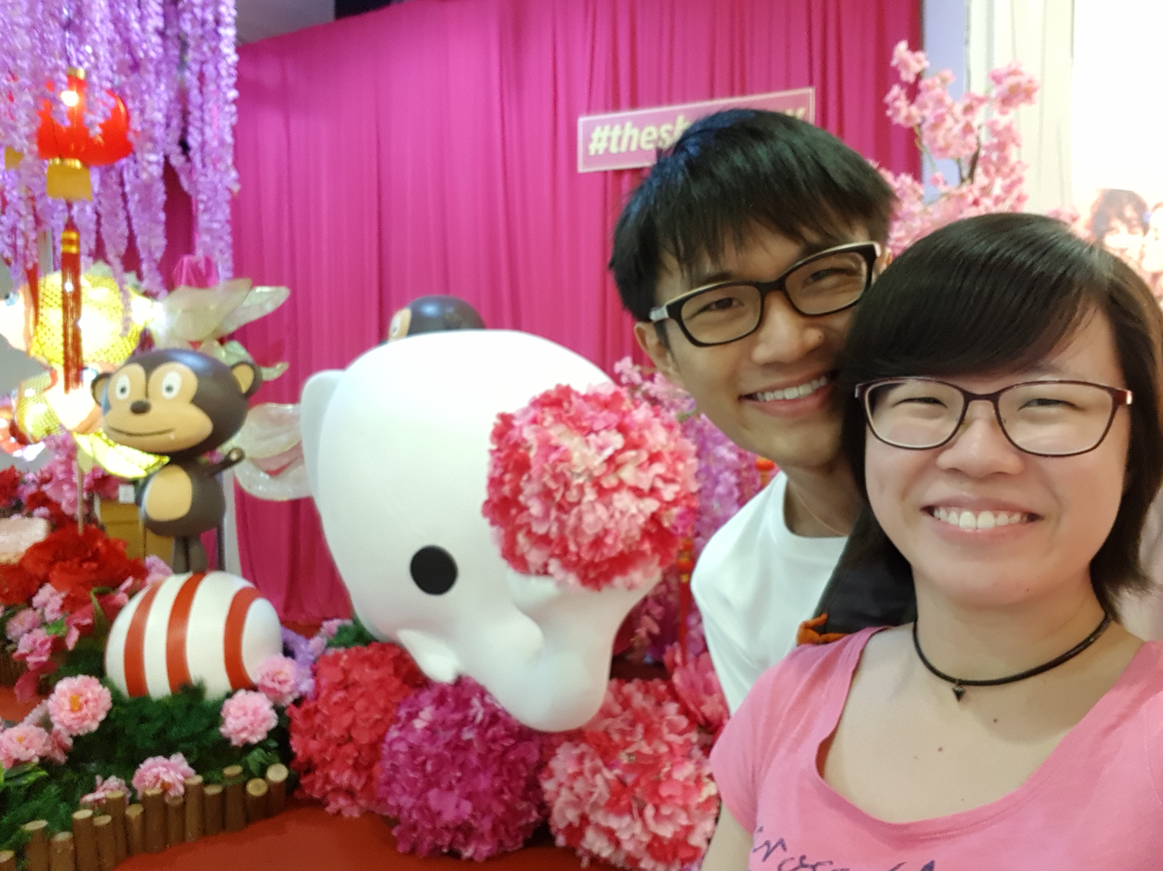 It was actually quite nice looking, but other than that the mall was pretty dead. The good part was it wasn't crowded at all, so we could take photos without getting photobombed at least, but there was also not much to get there.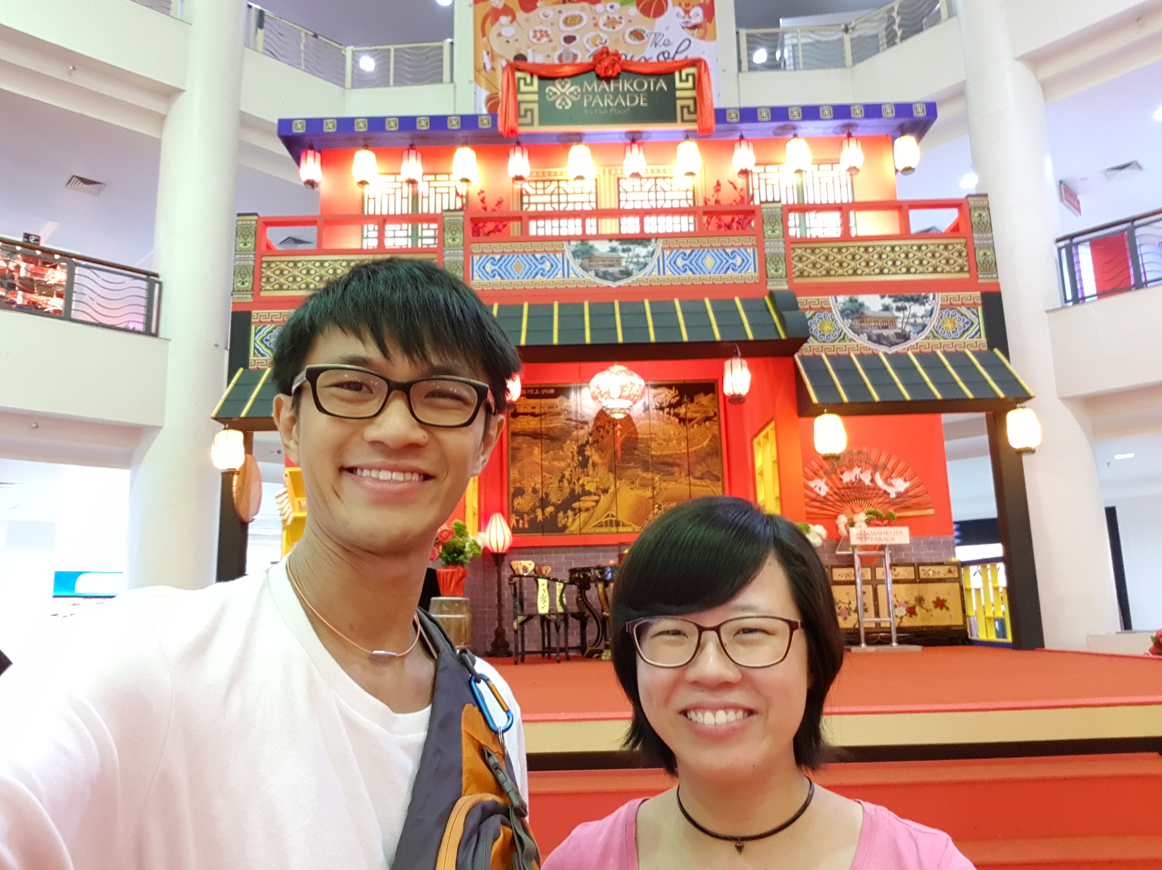 So we just ended up taking lots of selfies.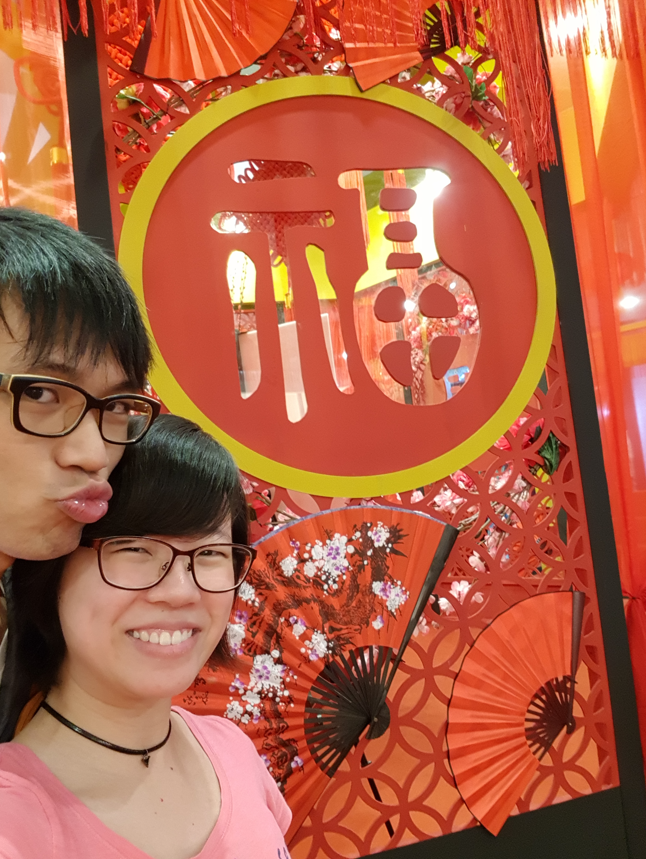 We did see Batman there though!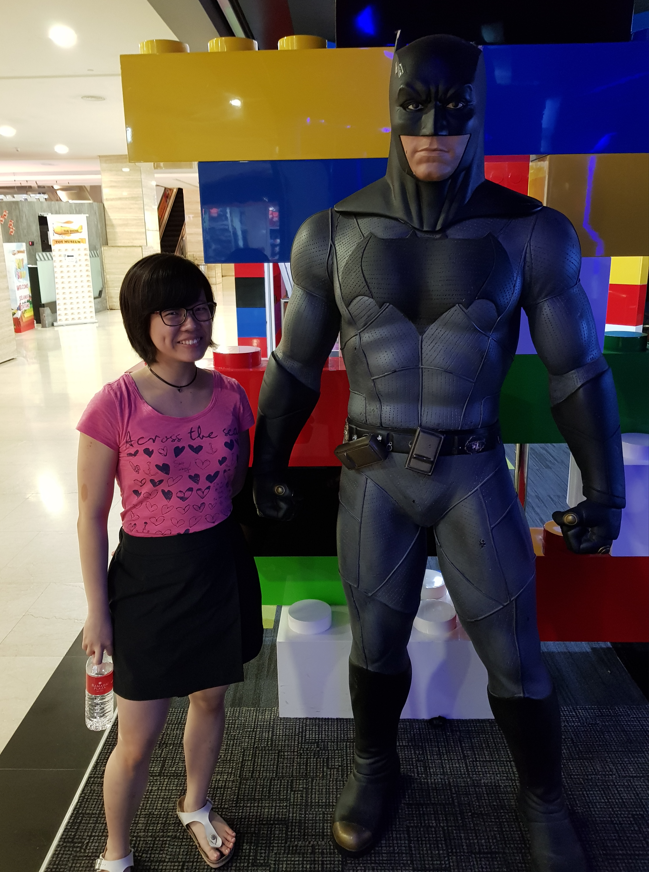 The ground floor did have some snack stalls and since we shared that lunch between 9 people we didn't really eat much. So we got a snack, courtesy of Jay Chou's Liang Sandwich Bar!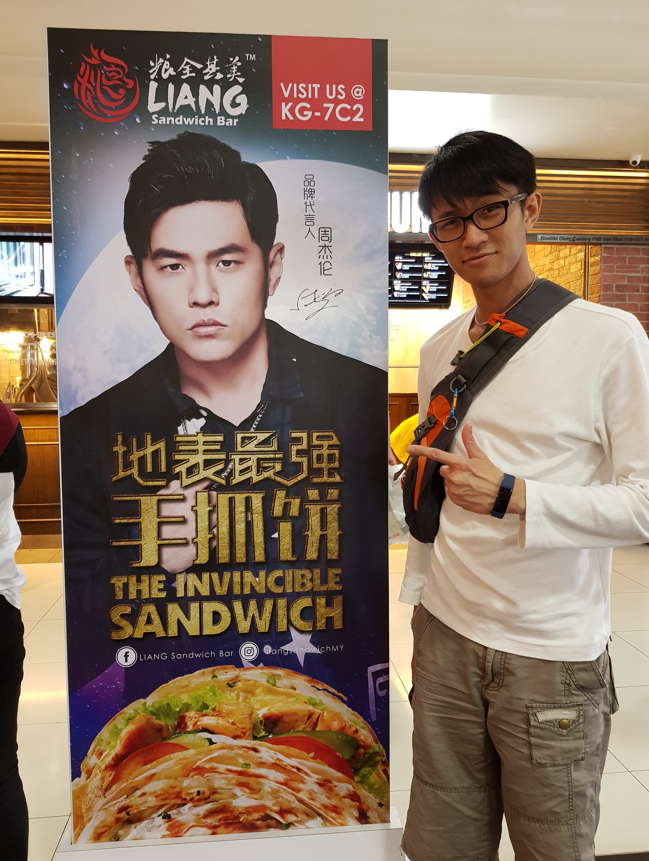 Sean is a big Jay Chou fan and I think they did have this in Singapore as well, but we've never tried it since it's pretty expensive. And now they're closed due to covid, but convert it to MYR and it's so much cheaper! So we bought a "sandwich" to try.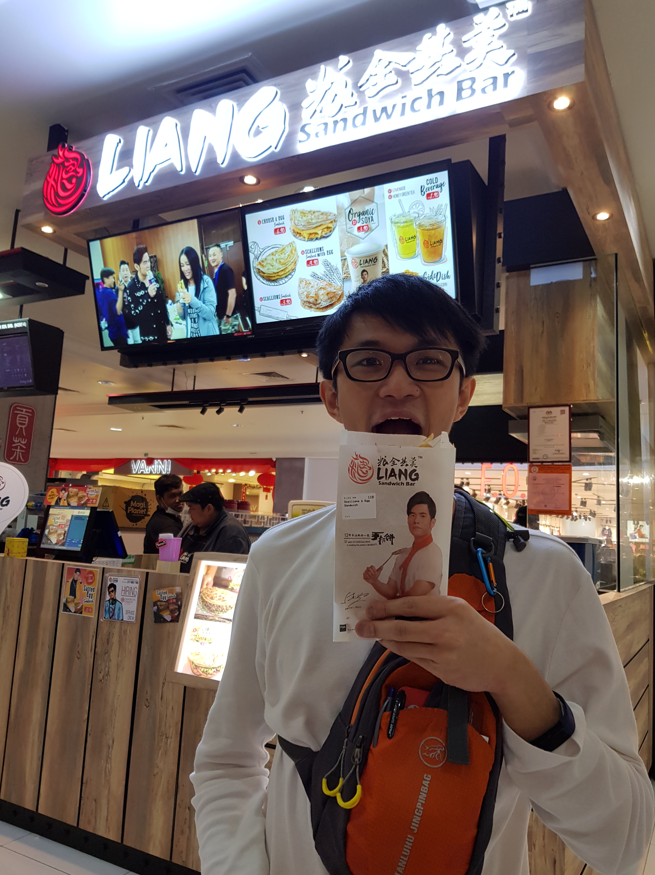 We ordered the Scallion and Egg Sandwich although I wouldn't really call it a sandwich, since it's more like an Indian flatbread or roti prata with various fillings. It is pretty famous street food dish in Taiwan night markets iirc. And this franchise is endorsed by Jay Chou though, so it must be good?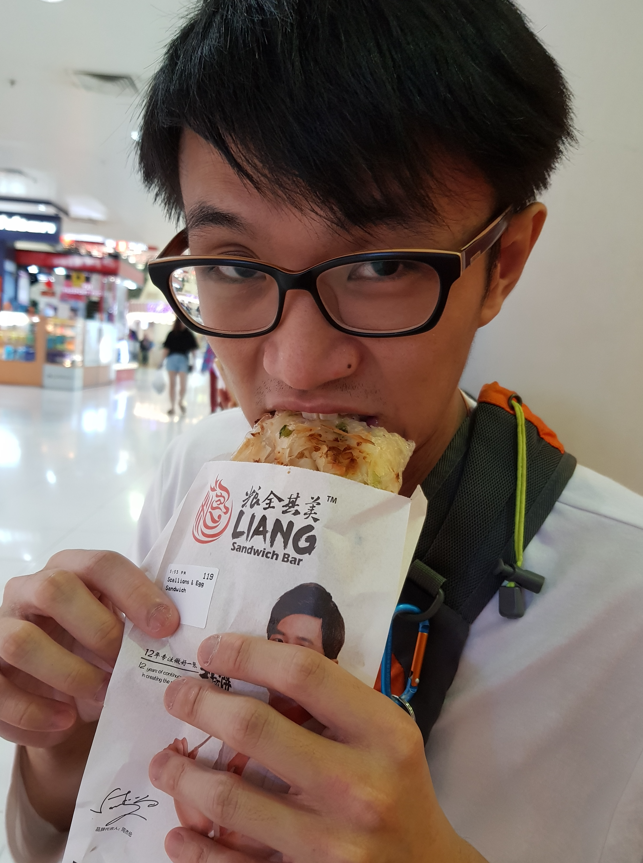 And as expected it did taste just like a roti prata with scallions and egg! Regardless, it was actually pretty good!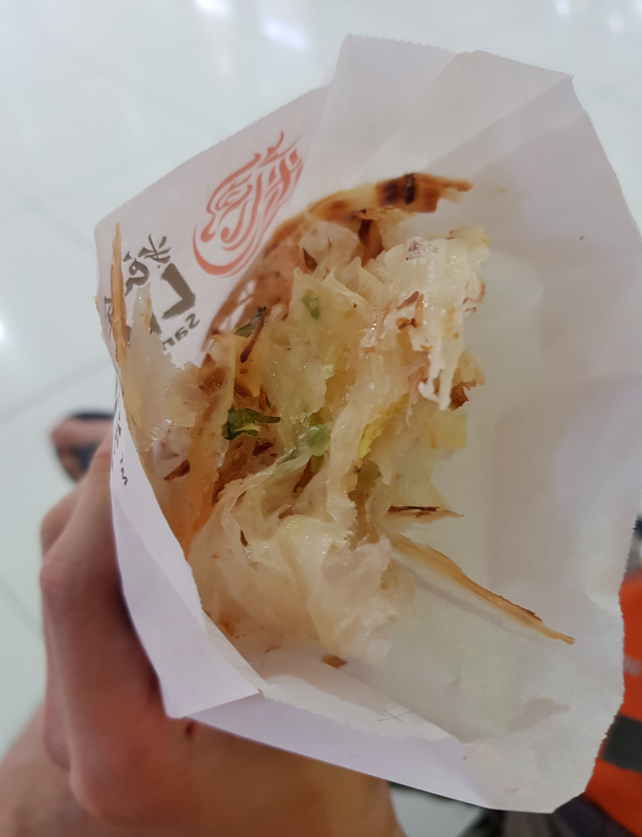 After walking around pretty much the entire mall, we were getting bored and tired and wanted to go back to the hotel to rest. So we took a Grab back to our hotel. And on the way back, I saw this hotel which was literally called Hotel The Explorer, which of course reminded me of Dora!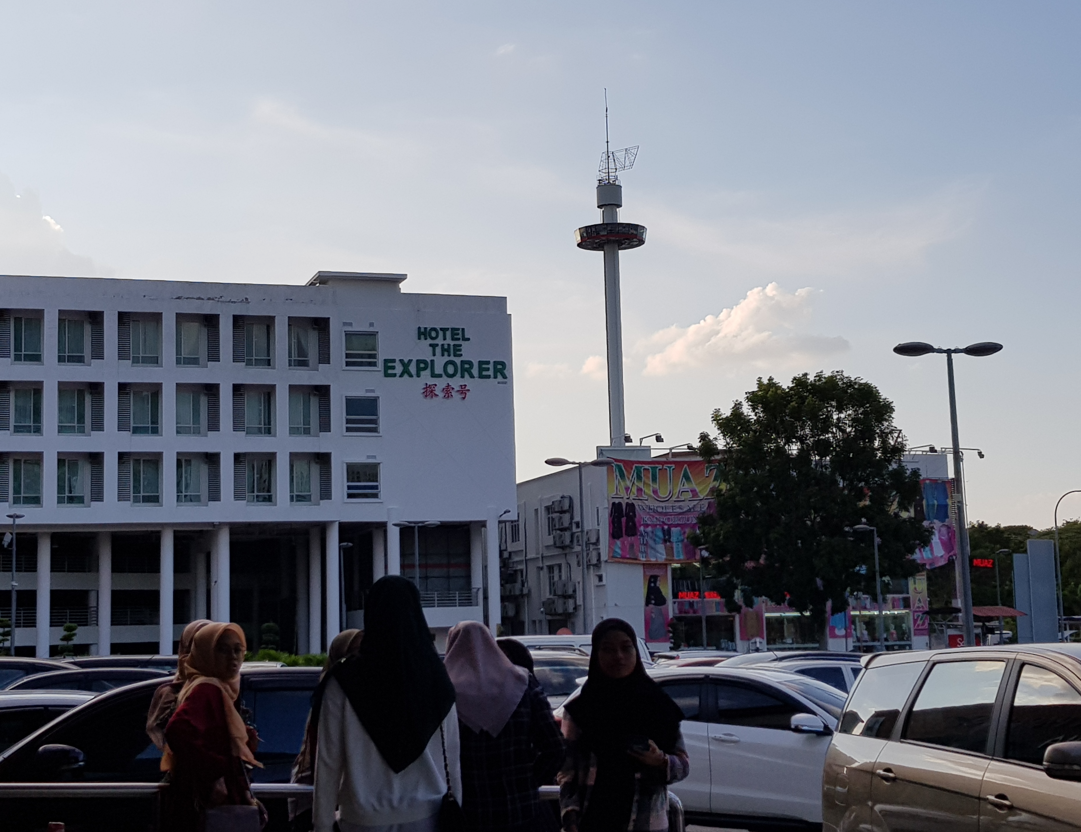 We were so relieved to get out of the heat and return to our comfy hotel room. And ended up taking a short nap until it was time for dinner! But I'll write about that in the next one!
Thanks so much for reading and I hope you're as excited as I am for this short trip!
To find out more about me, check out my intro post here!
---
Check out my previous post in this series!
TacoCat's Travels #137 (Japan 6.0): Learning to Make Sushi before Saying Sayonara! 🍣
---
View this post on TravelFeed for the best experience.