My ArtVenture: Watercolor painting "Ferry to Ameland "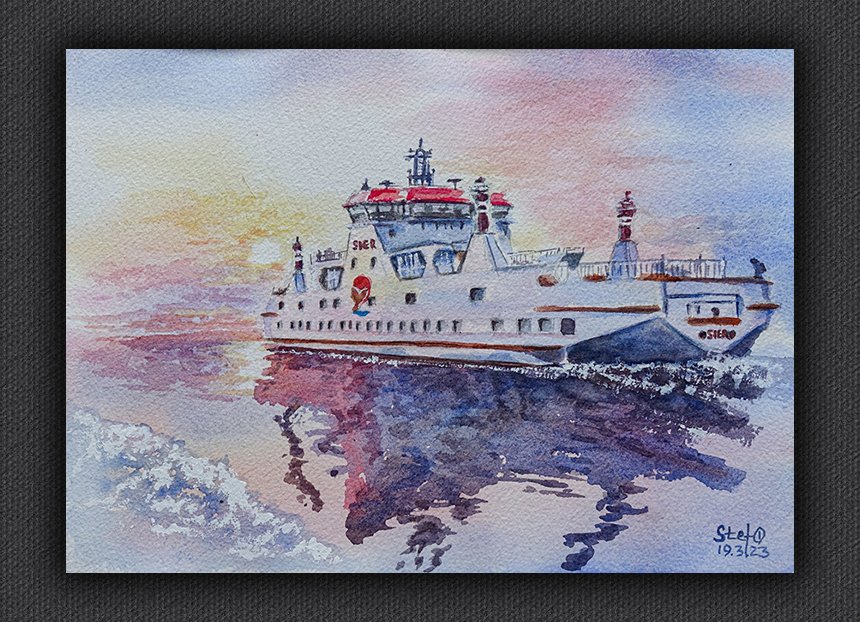 "Ferry to Ameland" by @stef1
*
Hello my dear Steemians and Art Fans,
Today I wanted to present you my new Watercolour Painting that I managed to finish today. I started it last weekend but due to busy week with three long shifts in the week, it was no time to finish but also it was dark in the evening. I prefer to have some natural day light because the colours look completely different.
The topic for my painting was quickly found, of course, seascape but when thinking about summer and our trip last year to Ameland I thought about a ferry.
Another reason to choose the topic was my new Followers on Instagram, there were few from Ameland, the Island in Netherlands. I thought to do a little surprise for them, for all the people who live or love Ameland.
There is only half an hour from mainland to Island but that is only what separates tourists from their Holiday destination. The ferry has many things to offer, in summer when we were there, we went on the lower deck that has cafe with drinks but also you could order nice food. For us we had some cold drinks because it was really hot and just wanted finally to reach Island and have nice food there.
I would like to advise to visit this place to everyone who lives in Europe and looking for a quite, family destination not so far but with everything that you can enjoy. The only what you need to know that to book the place you should do a year before, otherwise everything is gone or too expensive.
Now please enjoy my painting
My step-by-step process:
Quick sketch, tried to think about the Vanishing point that was taught in @jorgevandeperre tutorial.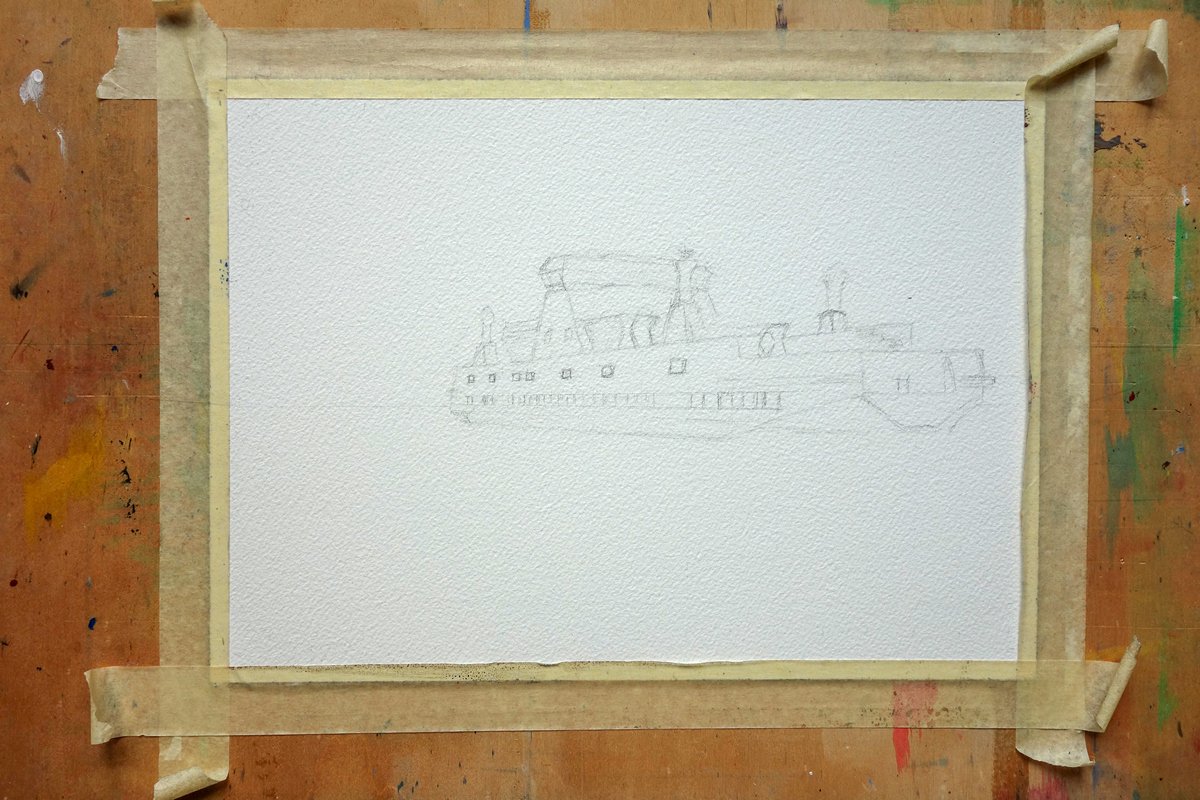 I used watercolour, mixed as always three primary colours and started with pale first layers and slowly worked in more concentrated colours.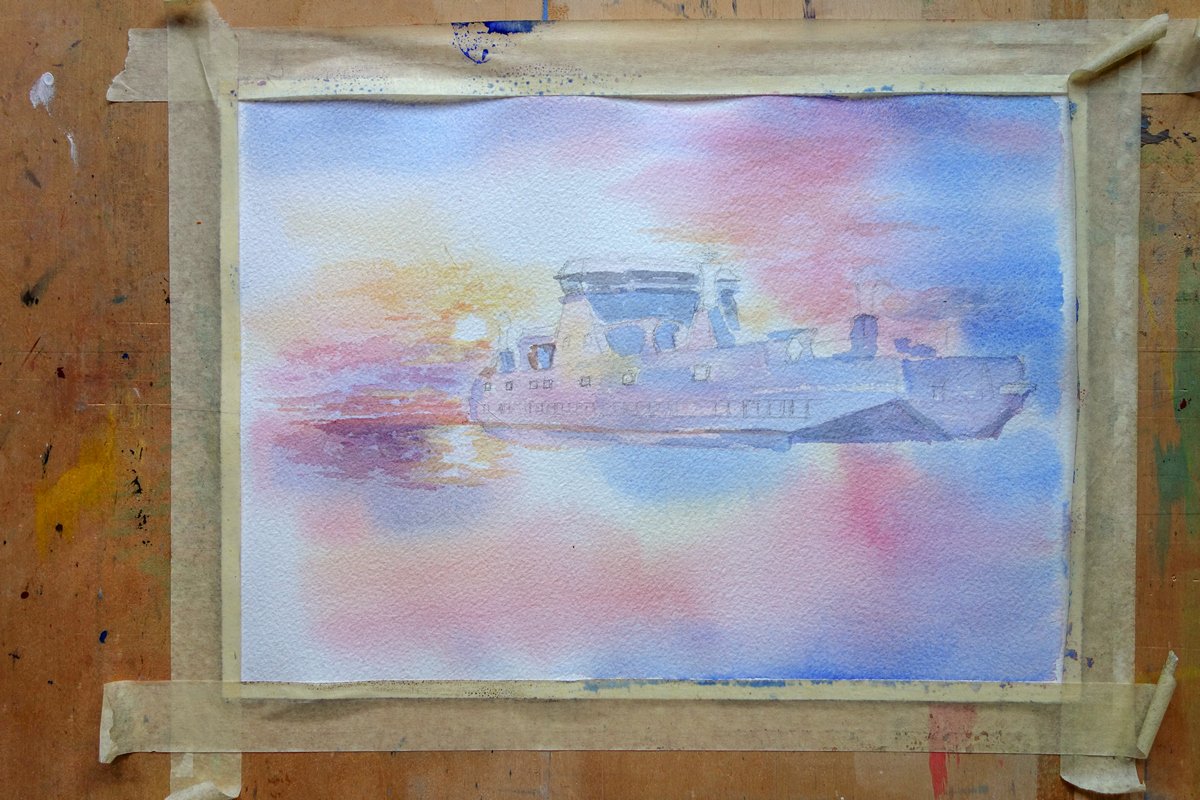 The finished painting:
This is the last finished photo, in order to do the foam I decided to use Gouache, as it is opaque and I needed really white. I have never user Gouache before, therefore would be good to hear form our professional Artists @jorgevandeperre and @arcoiris if the way how I applied white of Gouache is correct or not.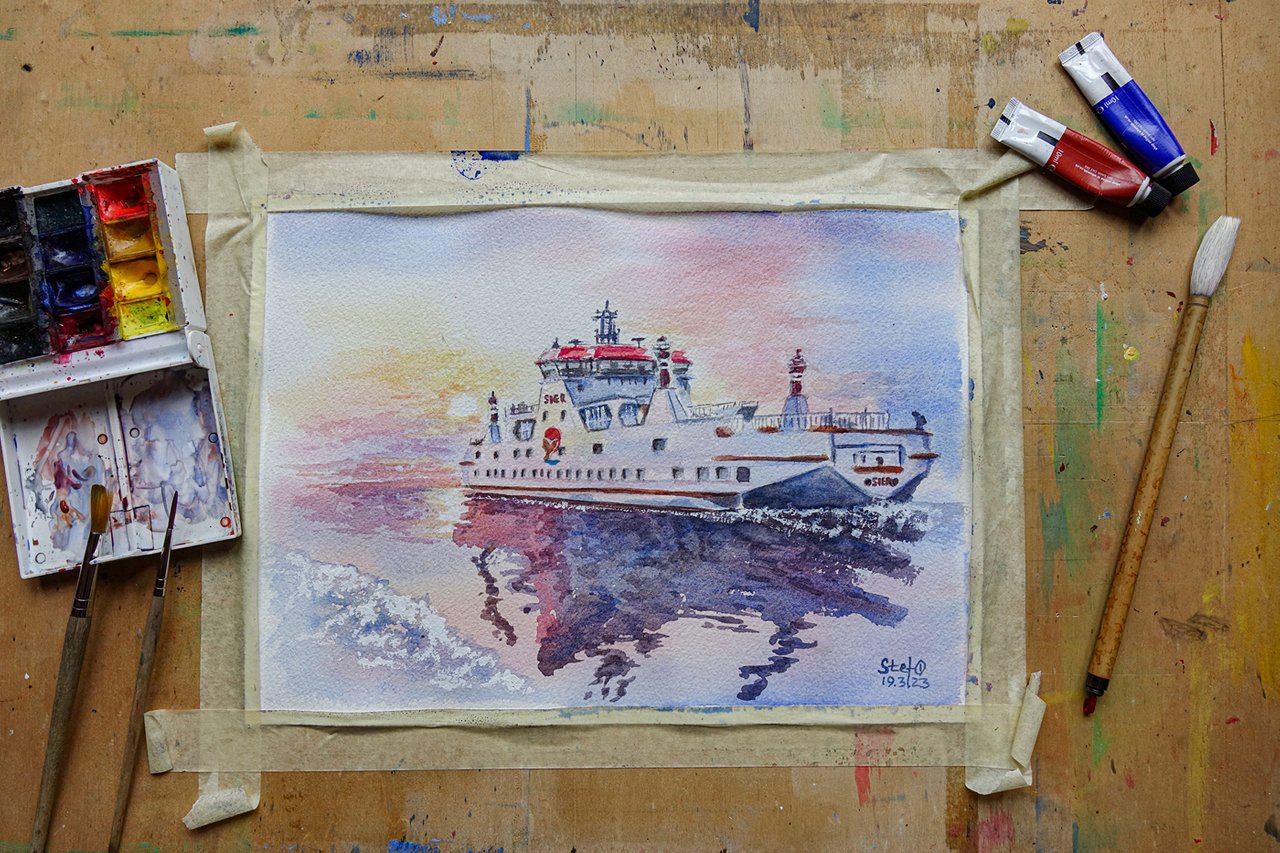 Ferry to Ameland" by @stef1
Rough watercolour textured paper 30x40 cm, paper weight 300 gsm, watercolours colours in pans and tubes, flat and round brushes
Source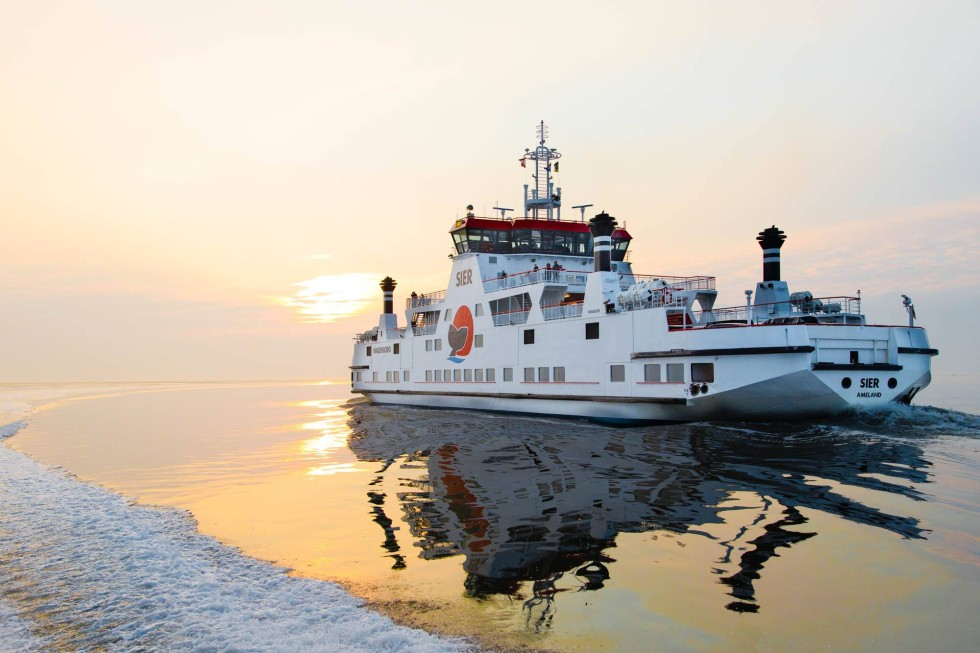 https://www.campingduinoordameland.de/kontakt/route-und-anreise
 
*
---
CURATION TRIAL @worldofxpilar
---