Application for Community Curator for April 23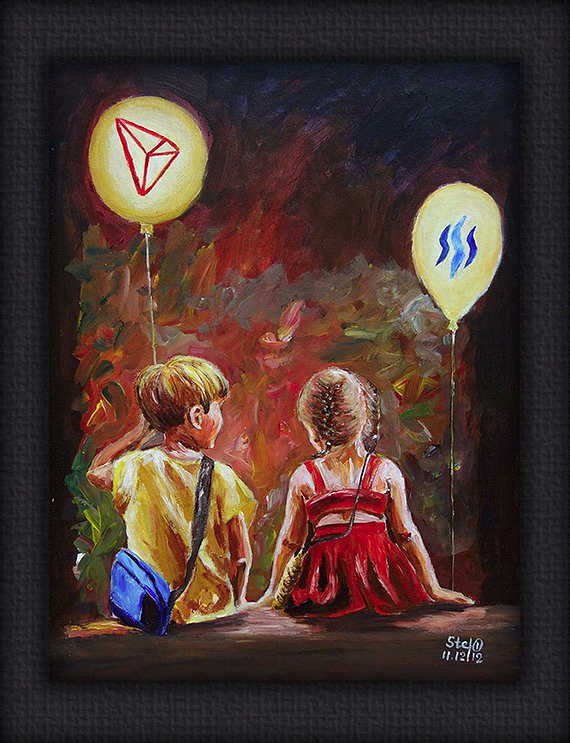 Hello dear Steemians,
First of all I would like to thank the Steemit Team for continuing this Project of Community Curators, those of you who did not see the post, I am including the link:
https://steemit.com/curators/@steemitblog/steemit-update-march-13th-2022-community-curators-for-april-applications-open
From my side I am applying for the Curator post for April and happy to work in a small team of 4 or 5 people.
---
My journey on Steemit
---
We, @myskye and myself joined Steemit in 2017 initially it was only one account @stef1 but there were always two of us behind. That makes it easy, when one of us is busy then another one still able to run the account.
Since 2017 we:
regular posting
supporting new users
checking for plagiarism and abuse within our community WOX and also in Art posts
since we started we only Power Up, never had any Power Down
organising Crowdfunding Donation for different users or communities, for people in need
---
Details of any positions of responsibility you have held on Steem.
---
Moderator of WOX Community
Was a Steemcurator08 two years ago at very beginning (probably nobody remember that by now)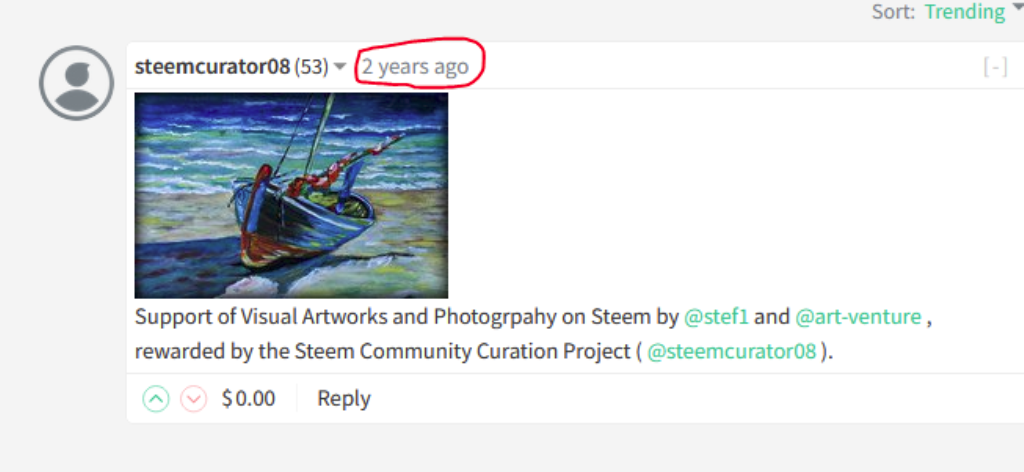 Was @booming support curator for WOX Community and Art in the past
Anti-Plagiarism work within Art and Photography
From November to March, I am a part of Steemit Community Curator Team1
Run a Steemit Community Challenge, Season-6 for WOX in December 22, that had 6 weeks of challenges
Moderator of Booming Nomination for WOX community since February 23
---
Details of specialist or professional skills or expertise you have in 'real life'
---
From professional skills, I am working more than 20 years in Medicine, specialised in General and minimal invasive surgery in NHS system in UK.

But my activity on Steemit dedicated to one of the field that I always dream about Visual Art, that is why it is solely art related blog.

Amateur drawing and painting and Photography.

We are running an NFT account on "Open Sea" and "Rarible" both are NFT marketplace. It is at very early beginning and as always @myskye has a great idea to connect our account with Steemit account and if we manage to sell our NFT's then invest it into our @art-venture account and reactivate. So we will see how far will be able to go.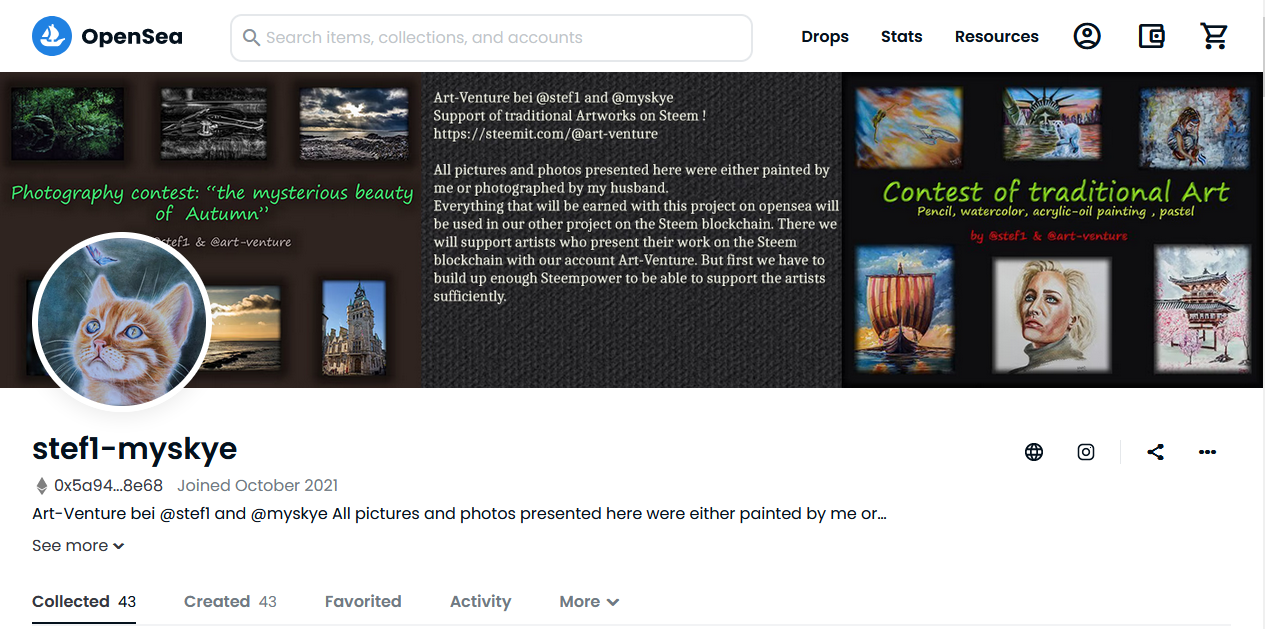 We developed different skills in real life, like timber work, stone mason and fireplace reconstruction, auto restoration and repair.*
---
What country you live in and what languages you can read fluently.
---
We live in Scotland, UK but our second home is Germany. The languages we can speak fluently German, English, Kazakh and Russian
---
Your key stats - own SP, CSI, Reputation, Delegations.
---
Our Steem Power:
Delegations:
---
Any subjects you particularly enjoy curating.
---
Our favourite topics: Visual Art, travel, life

---
CURATION TRAIL @worldofxpilar
---