Daily Menu Delicacies 07.06.23 - Quick and Delicious Wagyu Beef Burger with Caramelized Onions and Mushrooms!
Greetings of the day everyone!
I hope you are all doing great and having a nice week so far!
As usual it is with immense pleasure that I am writing this post to share a recent burger I cooked and ate at my restaurant! With my workload, it is becoming more difficult for me to write more often, but happy to be here from time to time!
Let me show you my recent Wagyu Beef Burger with Caramelized Onions and Mushrooms...
With Comte Cheese!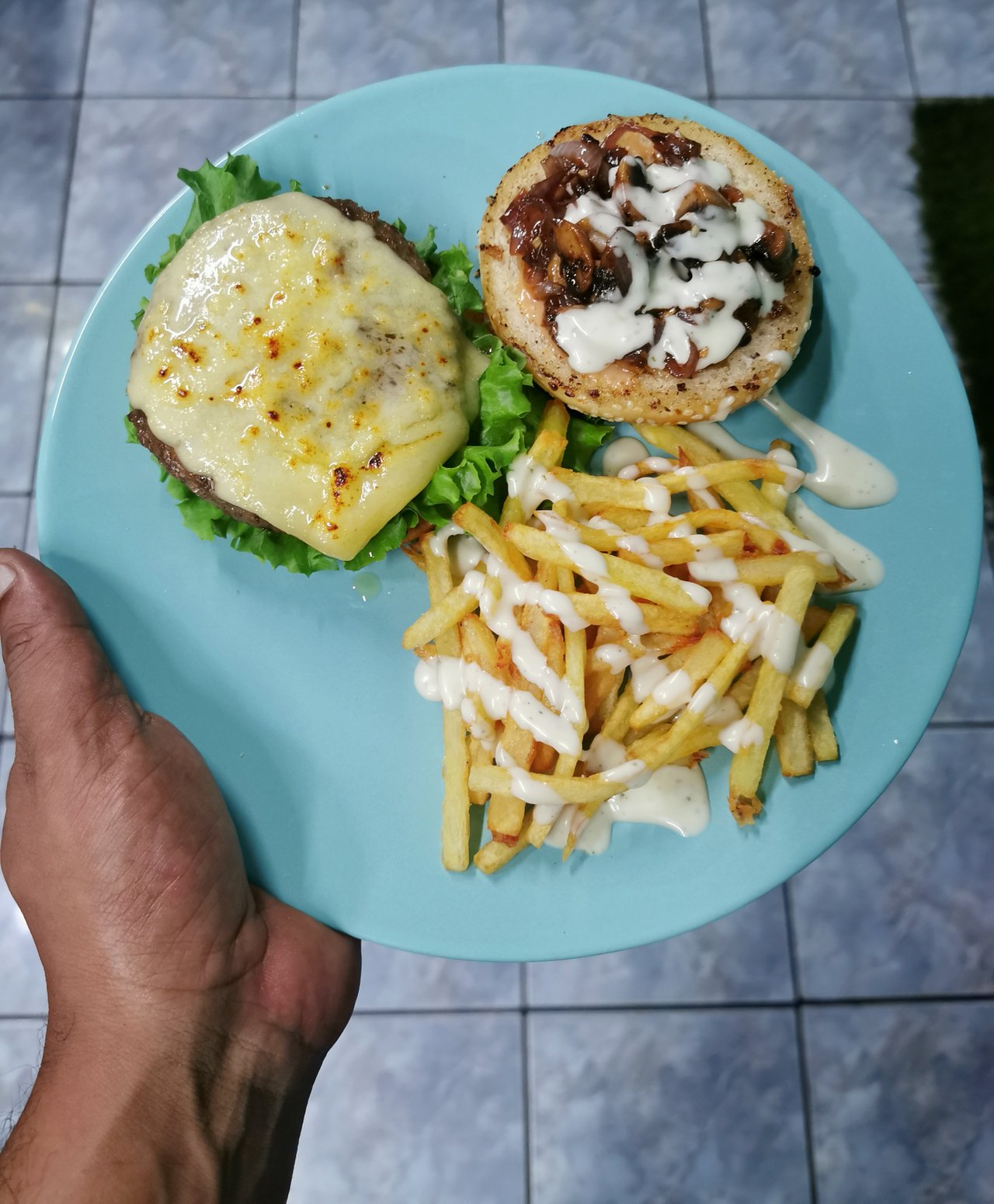 ---
Simple ingredients for an amazing burger!
I had the wagyu patty ready and I cut the onion and mushrooms as you can see below!
I also chopped 2 garlic cloves and used one thyme branch!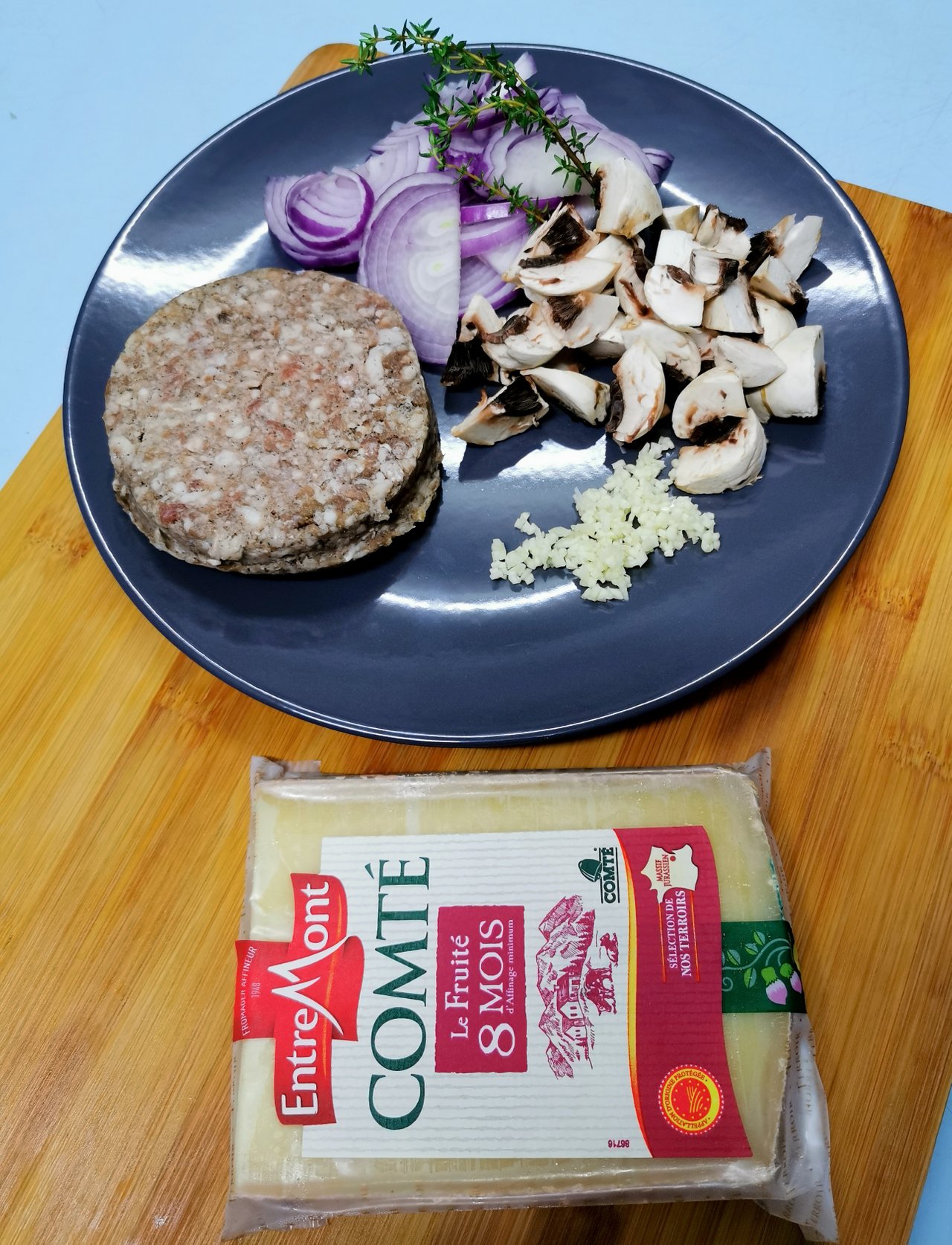 ---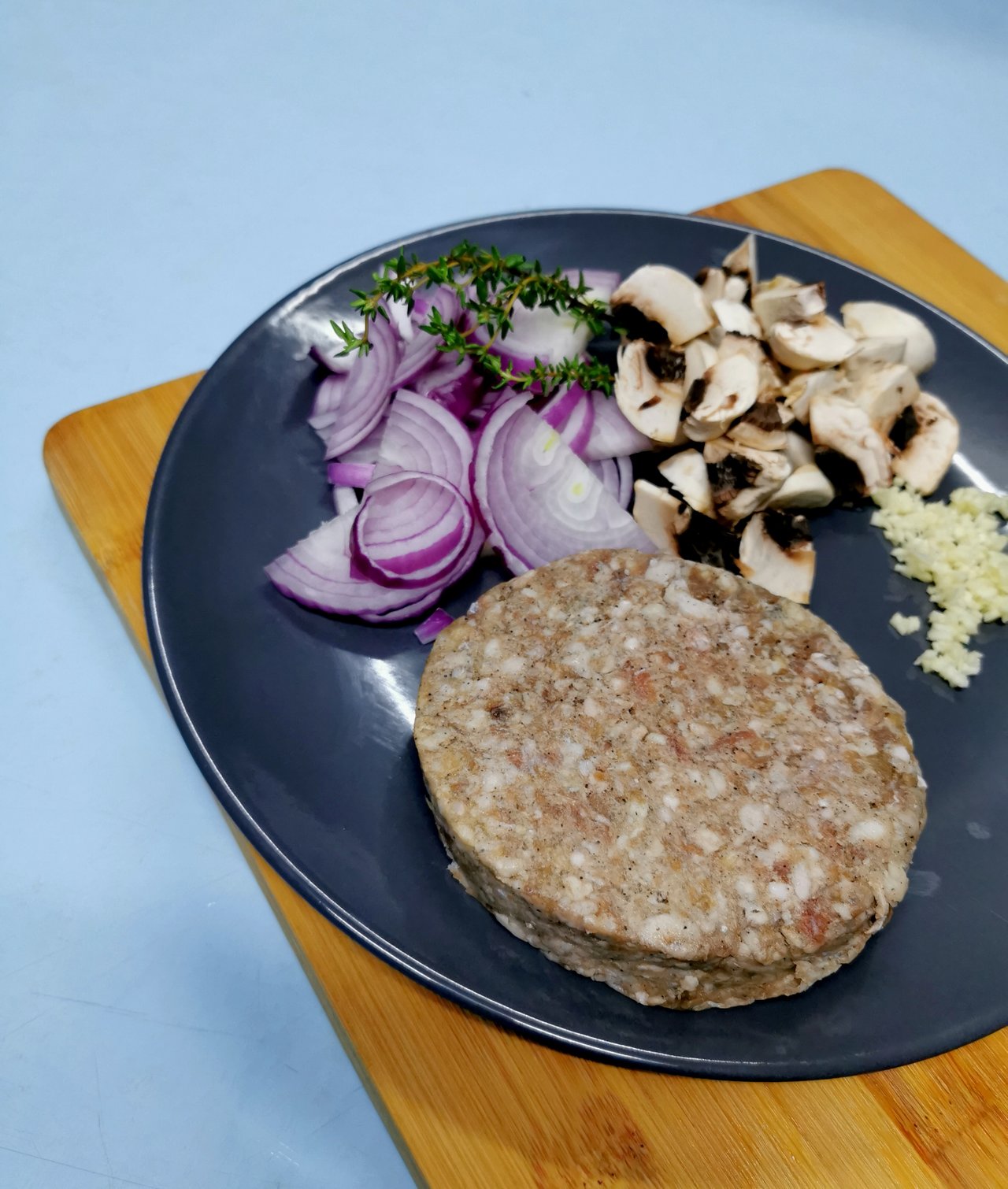 ---
All cooked in a same pan!!!
After cooking the beef patty for couple of minutes on both side, until a nice coloration, I added the onions, garlic, mushroom and thyme in that same pan!
Season with salt and pepper...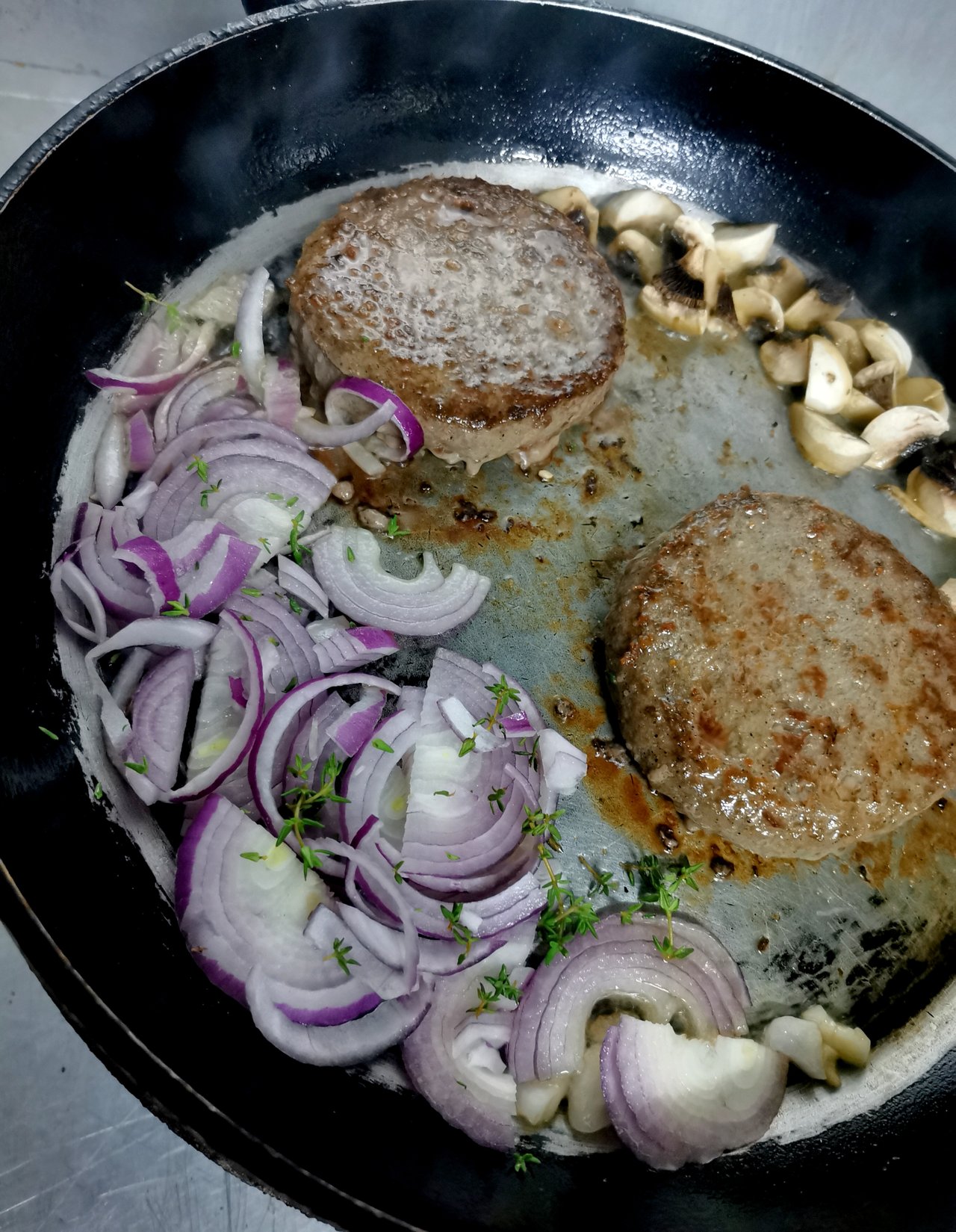 ---
Toast the buns in that same pan...
You are sure to have a super crisp and soft bun infused with the fat of the pan!!!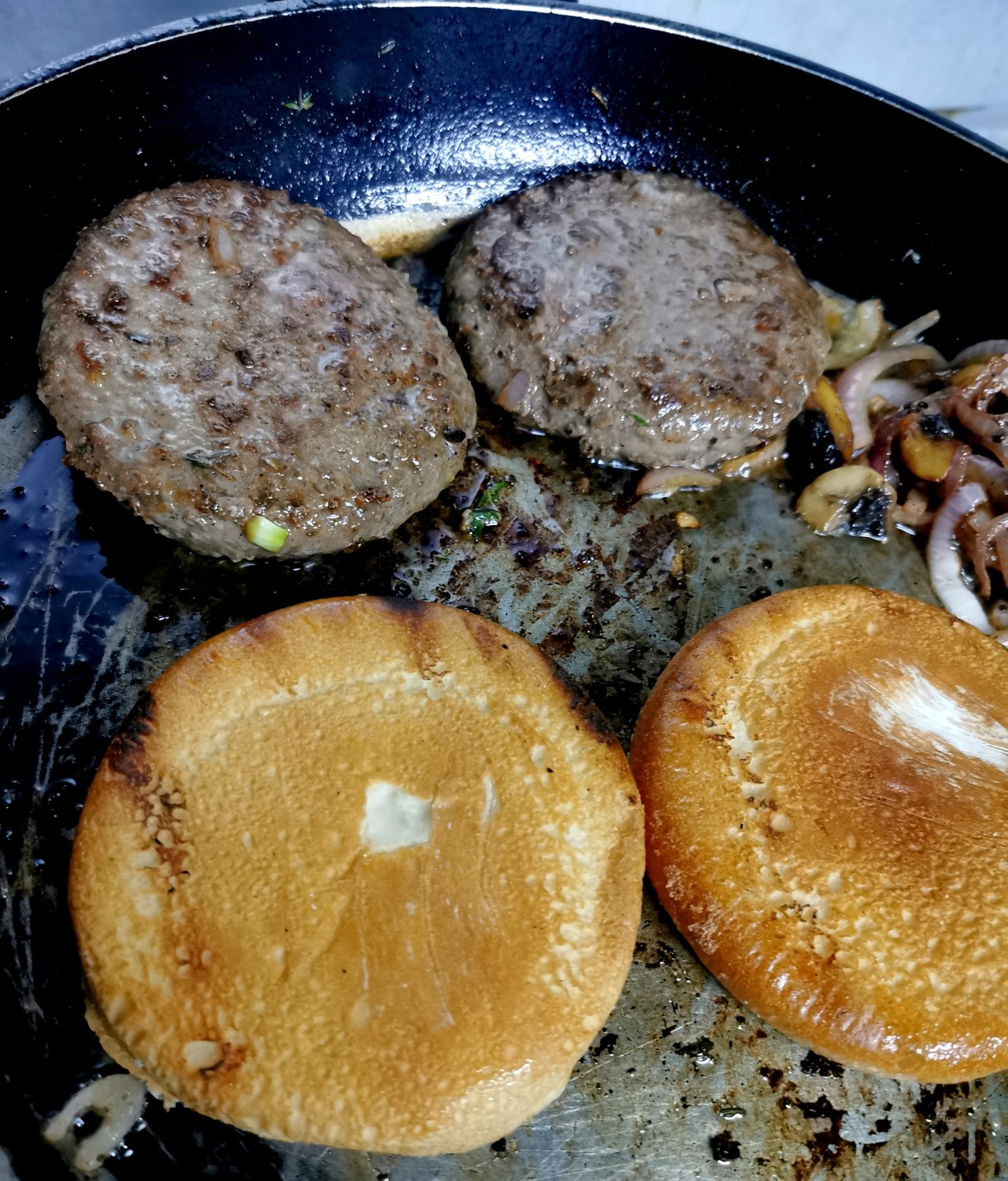 ---
Comte Cheese...a nice replacement of cheddar!
I melted the cheese with a burner to have a nice smoky taste, and indeed it was a nice discovery. Works perfectly on beef burgers for sure!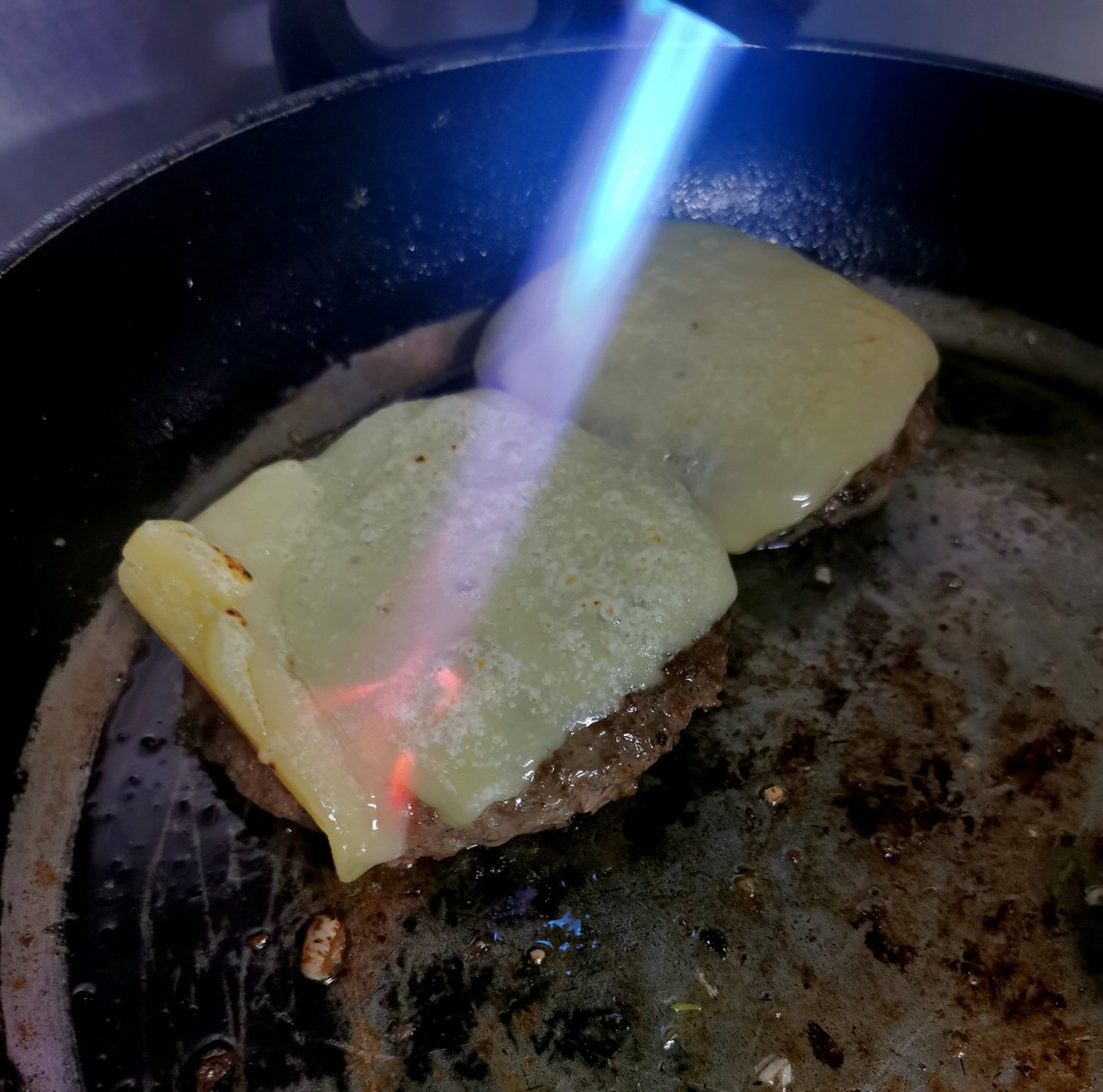 ---
Mount the burger and enjoy!!!
I also made some home made potato fries...There are 100 times better than frozen one from stores!!!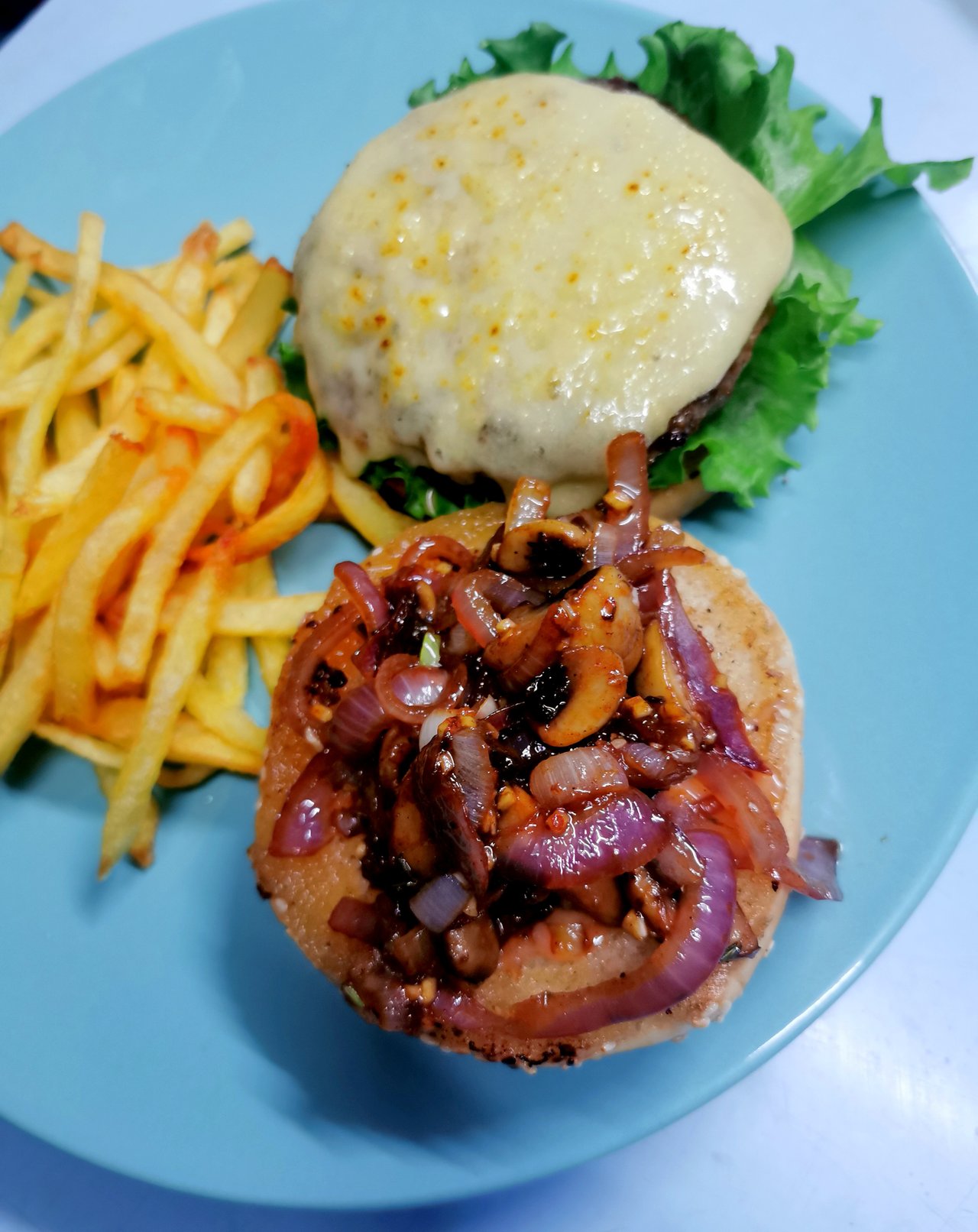 ---
Bon Appetit friends!!!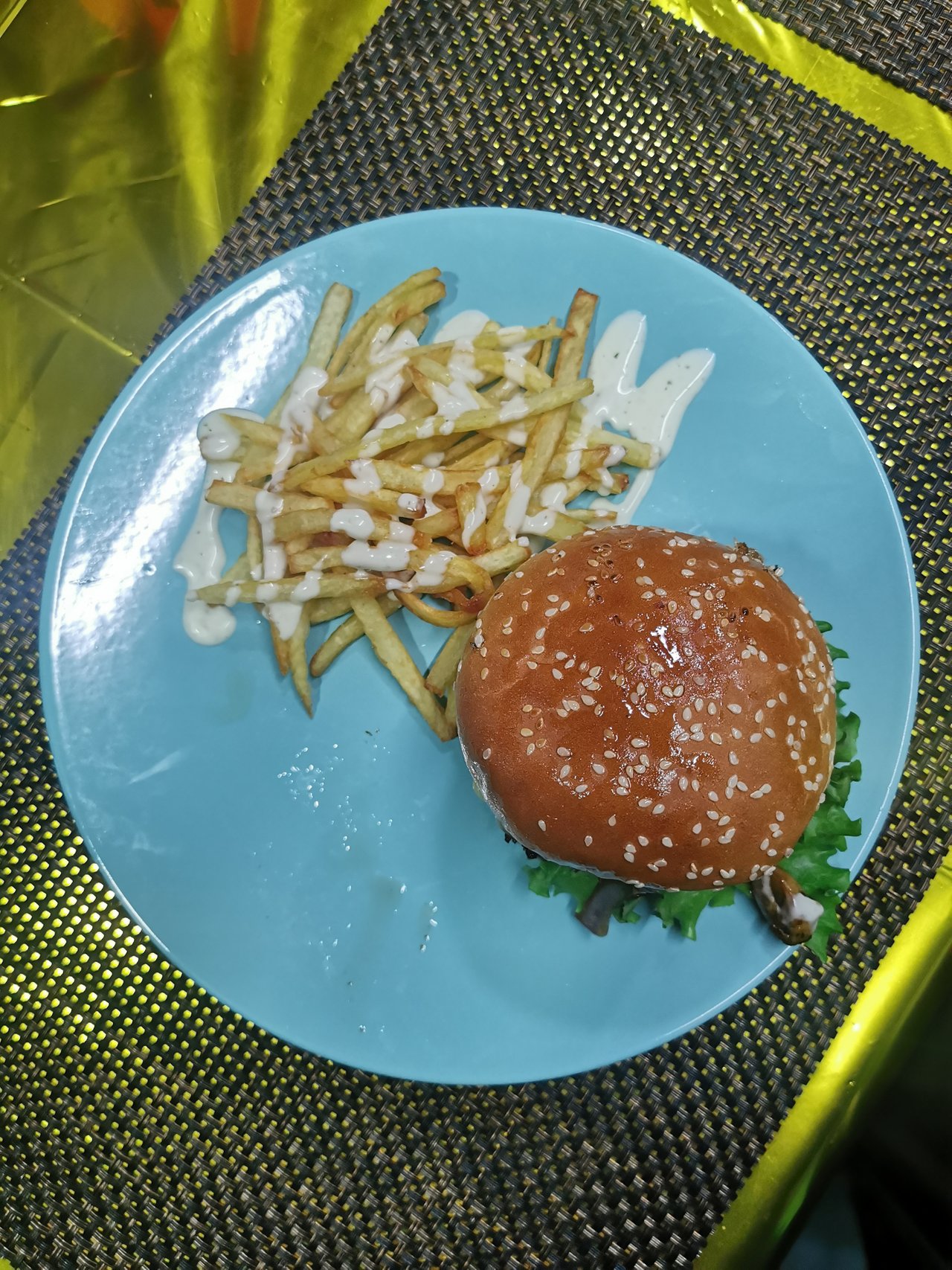 ---
Here we are friends, a small post being my contribution in today's Daily Menu Delicacies which I invite you all to join and share some yummy foods from your region!
Wish you a wonderful day/evening ahead!
Best Regards!
@progressivechef