Sky Cruise- The flying hotel|| #club100
Hi friends,
I think you are all enjoying the weekend holidays at home or outdoor.
I am going to tell you the great news maybe you already heard it on news, yes.. it is all about Sky Cruise.
Sky Cruise is a flying or floating resort that can able to 5000 persons say at a time in the sky. Yemeni science communicator Hashem Al-Ghaili has designed and released the video of the flying hotel in which nuclear-powered engines is always flying in the sky. That means it will never land.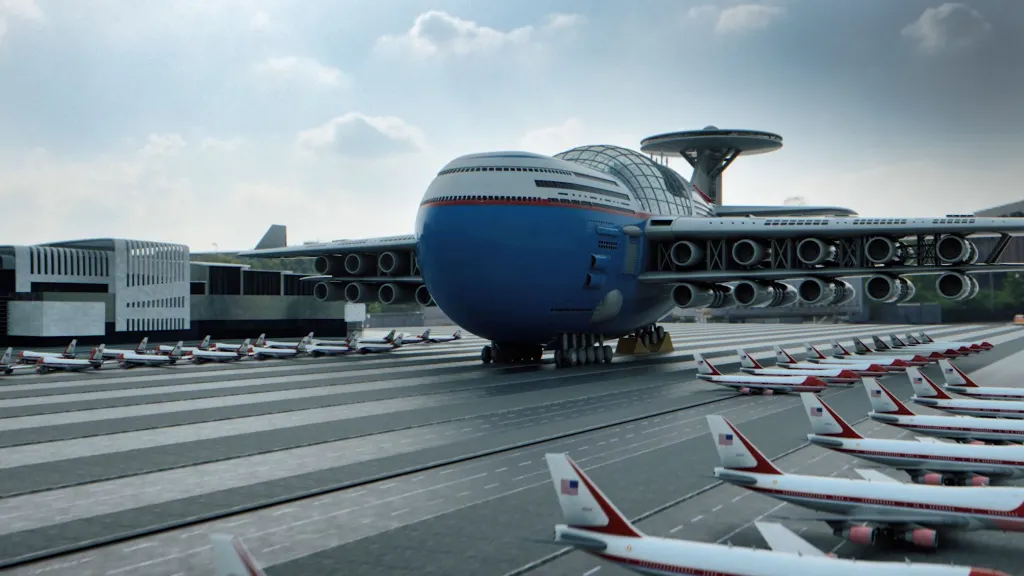 source
Its highlight is that it is like a small city with theaters, shopping malls, fitness centers, a swimming pool, sports courts, a cinema hall, and restaurants. The surprising thing is that the plane is operated by artificial intelligence without a pilot.
In this hotel. Designed to accommodate all types of events, including business, entertainment, music events, and weddings.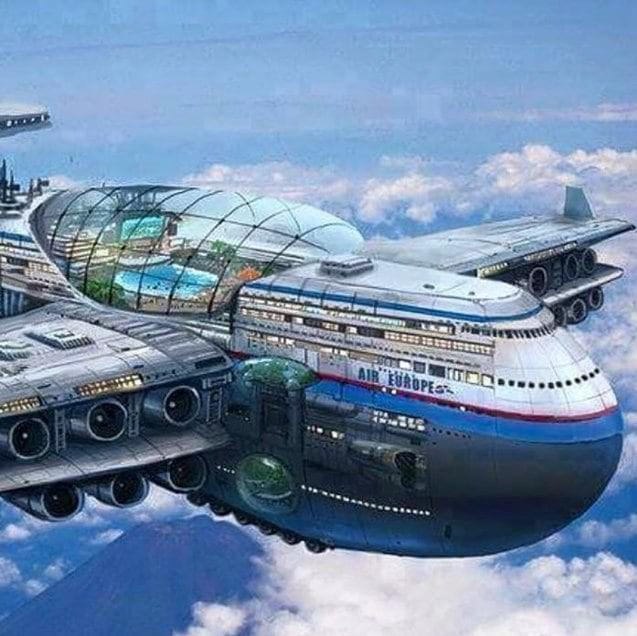 source
The passengers of this flight will have all the facilities like 360-degree views, amusement parks, shopping malls, sports centers, restaurants, bars, playgrounds, theaters, swimming pools, wedding halls, and meeting halls.

Although this hotel is not yet built, its concept and design are a model for future technology endeavors.
♣ ♣ All is Well ♣ ♣