SEC - S10W1 | My Most Significant Achievement.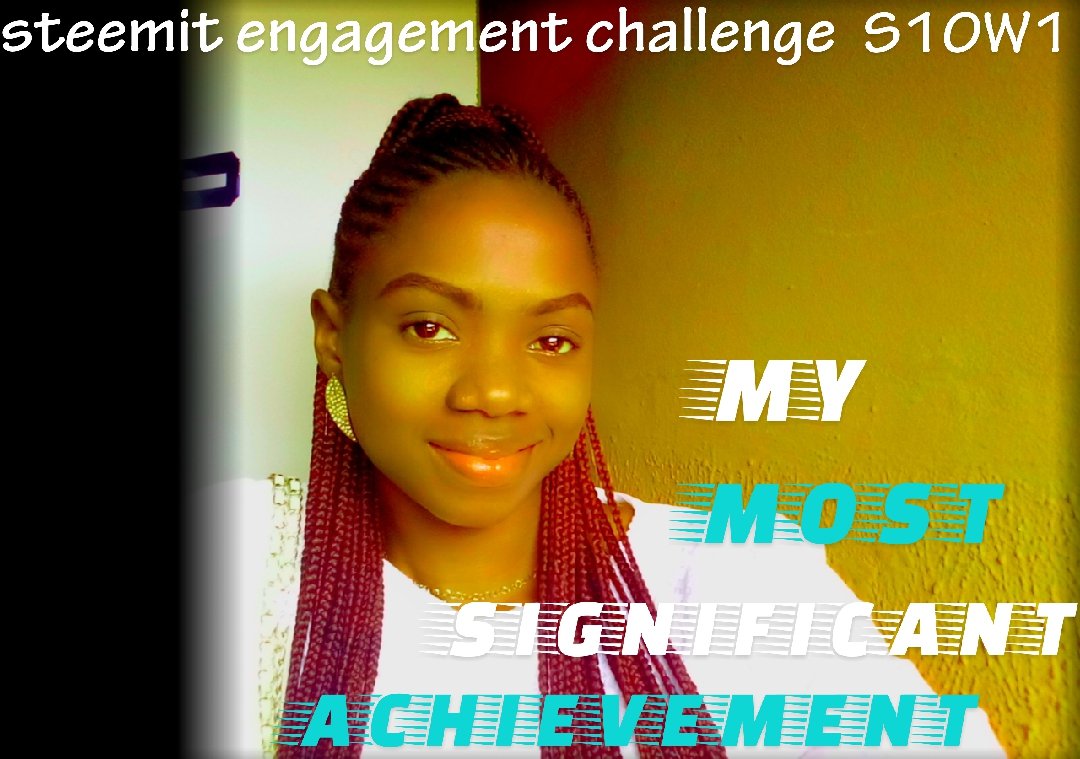 own image
Greetings dear friends,
Looking back to yesterday, I know you have something to look at and say, oh yes! I achieved this last year or 2 years ago. It could be your joy, happiness, job, business, houses, lands, cars, marriage, etc.
Starting from our yearly goals, you must have achieved one or two of the listed goals. And I assure you, that is a success!
I know it has not been a road of roses but still, I'm grateful to God for whatever I am today and whatever I have achieved so far because it is only God who can grant us achievements in life.
---
---
I have achieved so many things in life starting with the overflowing joy I have in my soul, the happiness I enjoy, and surrounding myself with good energy and positive thinking. Completing my education despite the circumstances is something that gives me joy, helping and impacting some person lives. Lighting up my Christian life and maintaining my beautiful relationship with God is also part of my achievement, how would I forget 😊.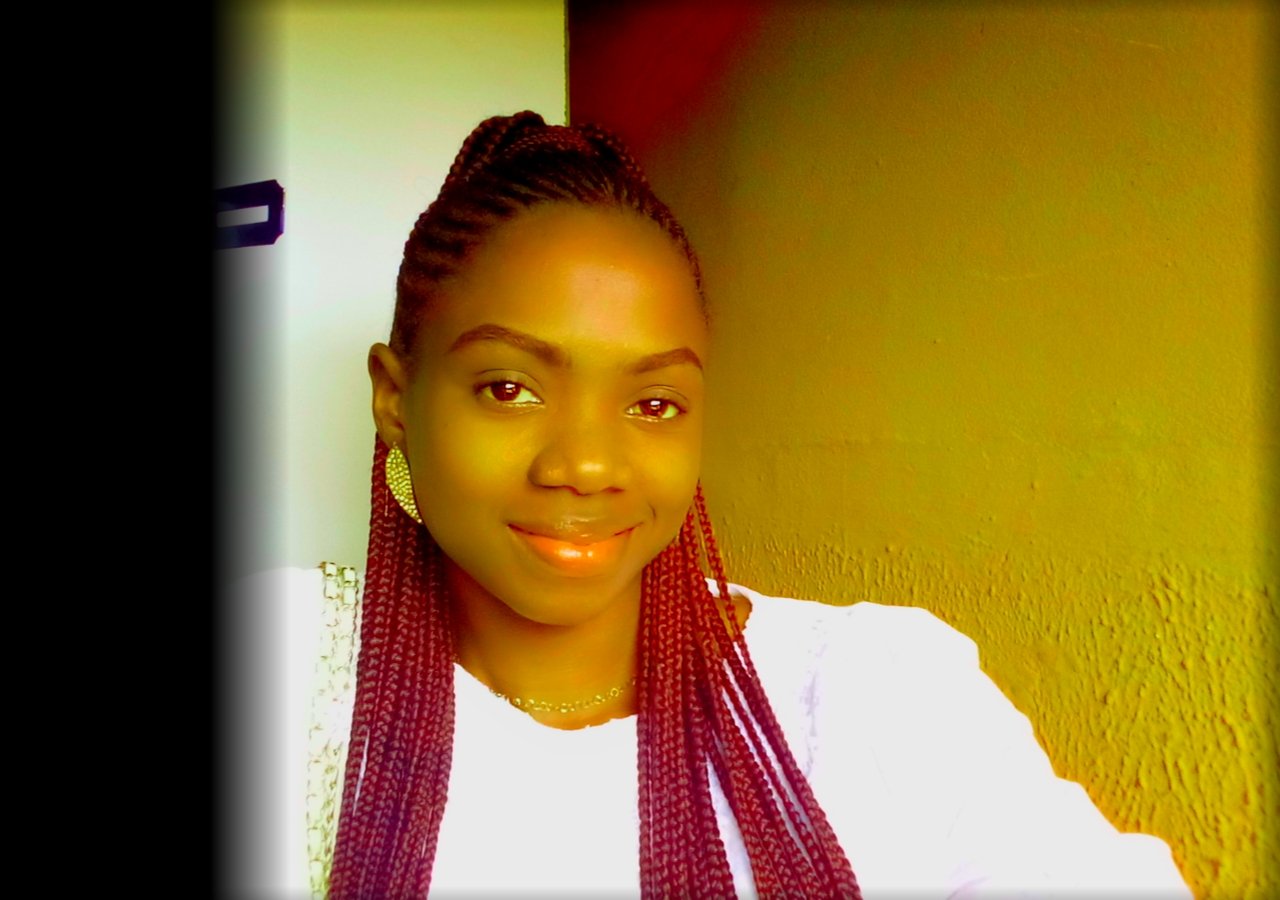 my selfie
All the above-mentioned are my achievements and all very important in my life. But I will like to write about the most significant which is My current business.
My chef skill acquisition is one thing I can't skip from my achievements. I learned it some years ago and then I travel a lot because it's not something of one place. Traveling also helped me meet some people that are a blessing in my life today.
I managed to scale through the learning process. Although it wasn't so hard for me because I'm a very fast learner, just show me the processes and I am good to go. It could also be because my cousin was the one I learned it from so it was easier for me, well, I leave you to be the judge 🧑‍⚖️ .
My skill is centered on baking and cooking. Due to passing through the processes, I can boast of baking all pastries like cakes, meat pies, burns, spring rolls, samosas, peanuts, doughnuts, etc ...
I can also cook all sorts of African dishes like Fried rice, jollof rice, beans with plantain, porridge yam, plantain, native soups, etc...
I am glad these are all part of my achievements. At least I can make nice meals for my potential family 😂😂. You can watch this TV show hosted by @ubongudofot to learn more about @ninapenda as a chef.
---
---
Amongst all, the one I have had the hardest time reaching was my salon. The planning, the funding, the establishing, and the accomplishing, were all a process that has turned into an achievement.
| my salon logo | my salon bill board |
| --- | --- |
My salon is a unisex salon located at woji road, Rumuogba Port Harcourt. I love the idea of business and that was why the idea of a salon came. I did not learn anything about a salon, honestly speaking I know nothing starting from the foundation.
With the help of my brother, we got some workers who will work with us. We asked them for an estimation of what it will cost to open a standard salon.
Everything was made available and the business kicked off, I handed over the business to the workers to be remitting a certain amount to me weekly.
They worked with me for six months and left. I was traumatized, I felt my world has ended because this business was to be fetching money but it was closed downmonthsonths. I alone know what I passed through those times.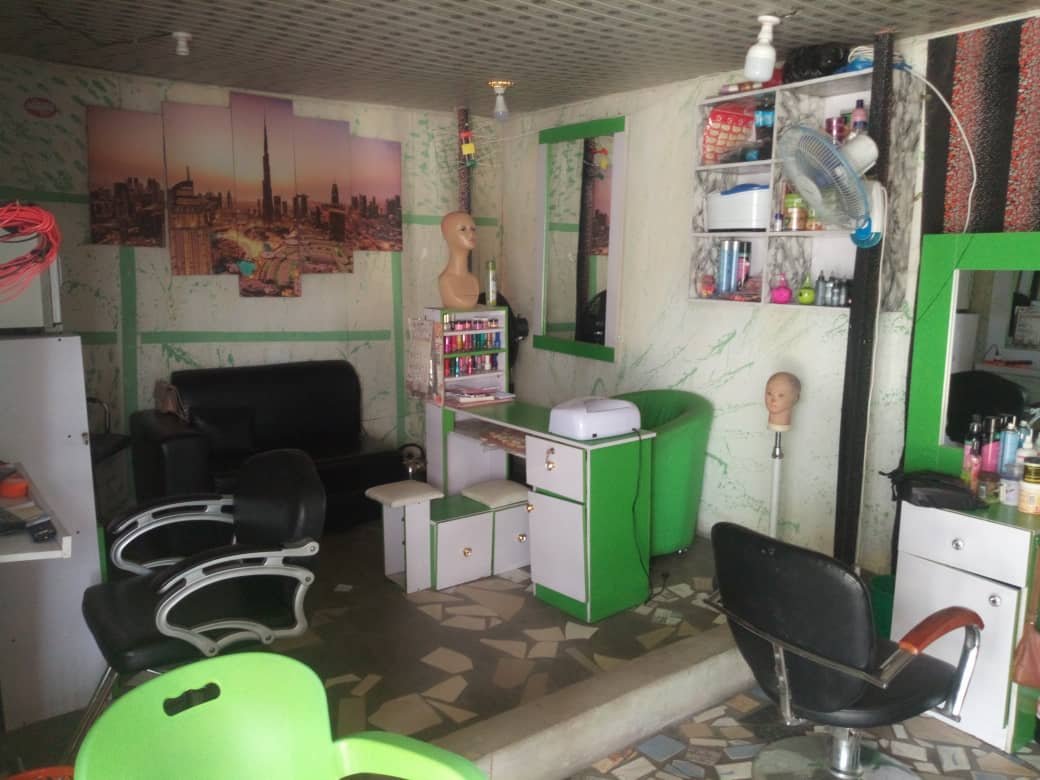 interior side view of my salon
Well today, I have reached my target for the salon by getting premium workers. Although I have more to achieve through the salon.
---
---
My next goal of achievements are numerous but I will share just a few here;
•One of my biggest goals is to grow my Steem power to a certain level where I can be supporting other members with votes.
•The next goal is to start up a foodstuff business where I can sell a variety of food items because I discovered that food is the number one thing people think of before any other thing can follow.
• The last goal I will share here is saving. I want to cultivate the attitude of saving. It is an achievement for me and I must get it done.
I think I will stop here and invite my friends @princa @mesola @udyliciouz @ngoenyi to come to share their most significant achievements with us.