What's probably coming next...
Bitcoin may have one more dip left before moon-time
Now that bitcoin has officially lost its near term momentum, we may need to go lower one more time before going higher.
We had the brief dip down to about $48k several weeks back and we may have more test of that level before heading higher.
Given the recent price action and the confirmation that we are range bound, we might see something like this over the coming weeks and months.
Check it out: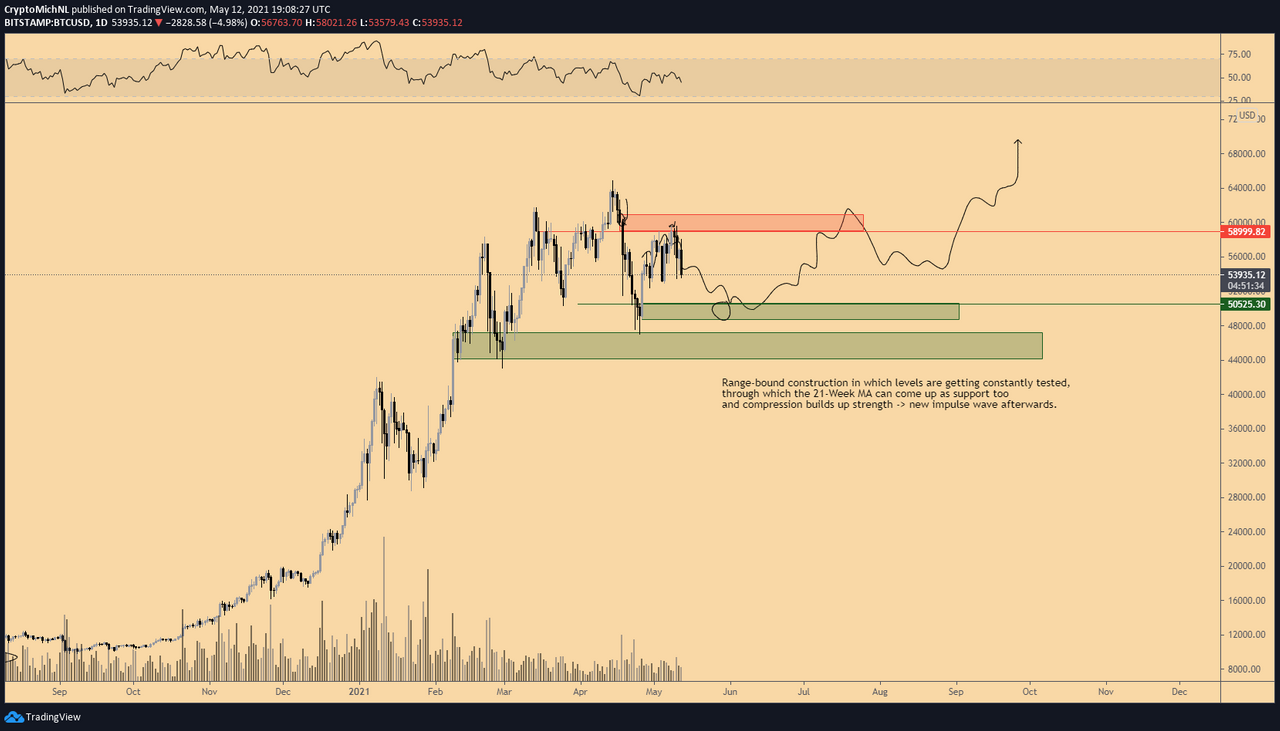 (Source: https://twitter.com/CryptoMichNL/status/1392584616729448448/photo/1)
The good news?
The good news is that if bitcoin is going to chop around for a few more months, altcoins probably continue to come out to play.
If bitcoin goes sideways between about $48k and $60k all the way until about September/October, I think altcoins are going to party.
Money gets bored waiting for bitcoin and it will move into the altcoins for returns.
That means STEEM etc are all set and ready to rock over the coming months.
Looking for $2 STEEM by end of July, possibly a lot sooner.