The Lightning Network has almost 2,500 BTC now
The Lightning Network is gaining traction...
Currently it has almost 2,500 BTC on the network in over 73k channels.
Check it out: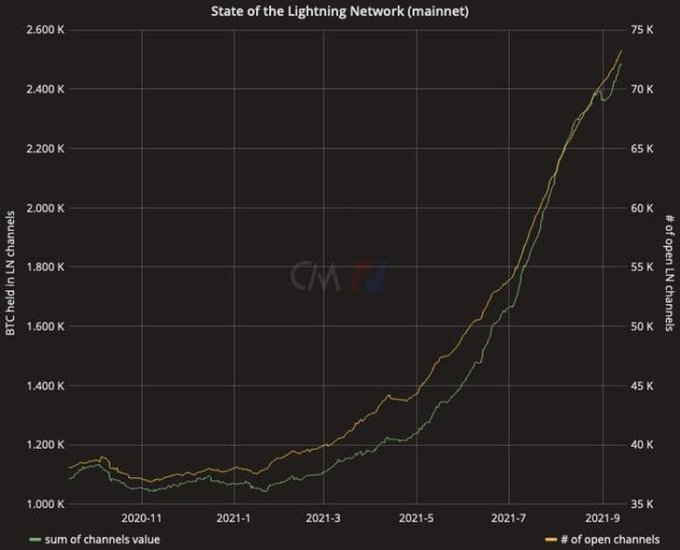 (Source: https://twitter.com/BitcoinMagazine/status/1437469483724156928/photo/1)
That's some serious growth!
Pay attention to how vertical those lines are.
Up up and away.
This is likely due to El Salvador pushing lightning for payments in the country.