The Bitcoin Chart showing a Golden Cross
BTC just confirmed a bullish medium term indicator
The 50 period moving average just crossed the 200 period moving average to the upside.
This event is known as a Golden Cross.
Historically it tends to dictate higher prices over the medium term.
Check it out: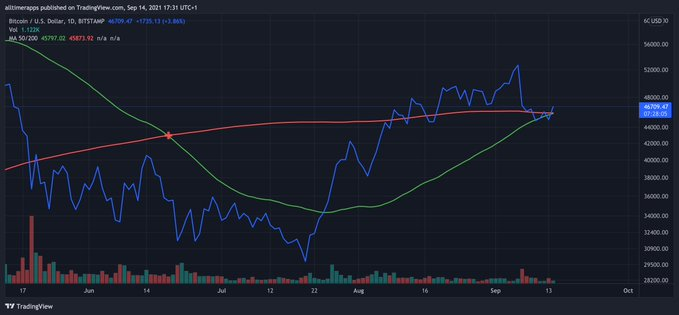 (Source: https://twitter.com/BTC_Archive/status/1437816633540726791/photo/1)
Keep in mind that this indicator is a lagging indicator and doesn't always work out, so there are no guarantees.