We went to Basilica of Our Lady of Graces, the church in Sardhana
Sure, yesterday, this was a Sunday as we chose to go to for a special place for this special day of the week 𝕭𝖆𝖘𝖎𝖑𝖎𝖈𝖆 𝖔𝖋 𝕺𝖚𝖗 𝕷𝖆𝖉𝖞 𝖔𝖋 𝕲𝖗𝖆𝖈𝖊𝖘 and this provides me the super special chance to participate in this contest as well. This one was definitely the one I would love to share with you all my dear friends and hope you will love it. too.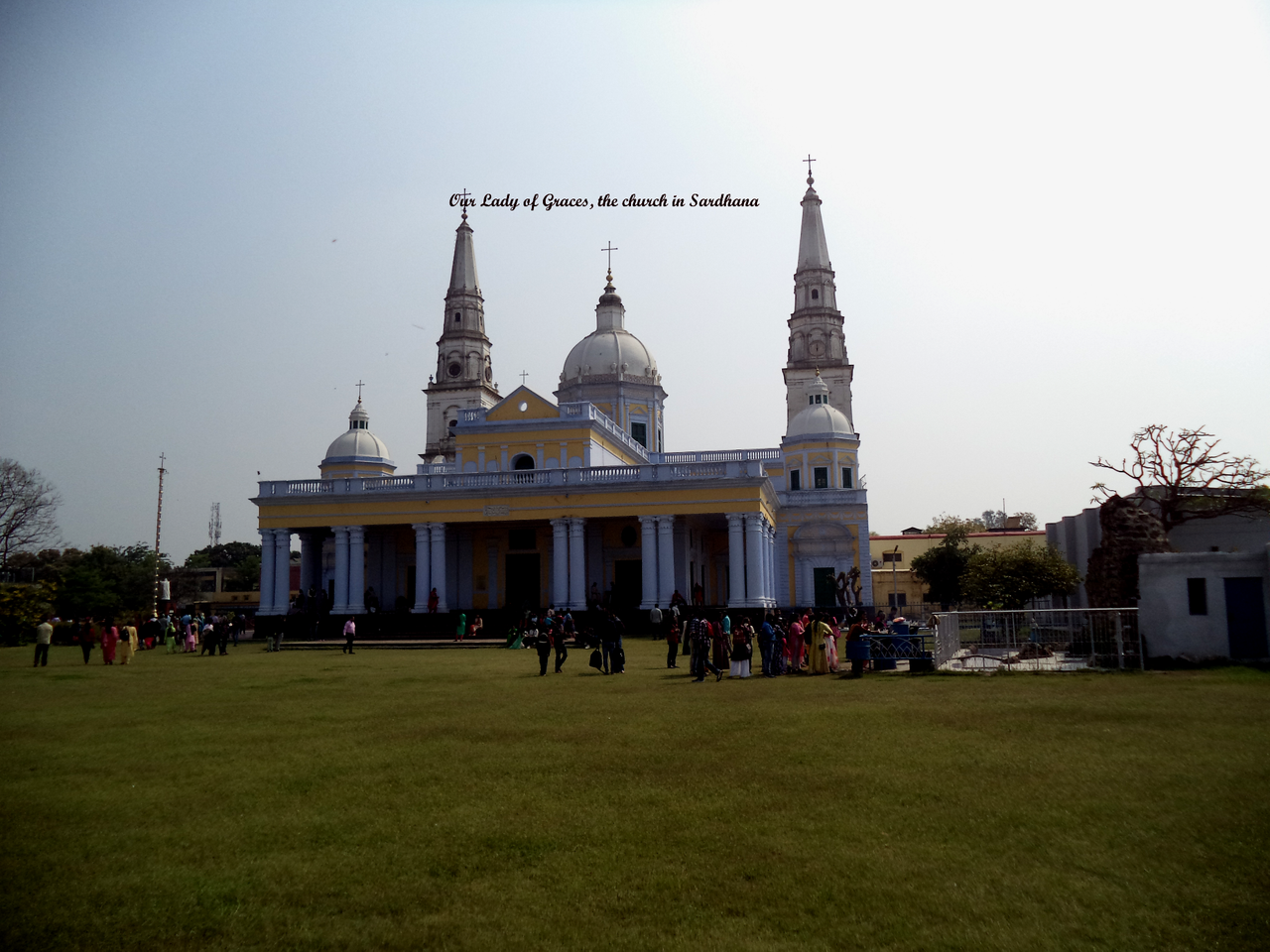 ᴵᵐᵃᵍᵉ ᵐᶦⁿᵉ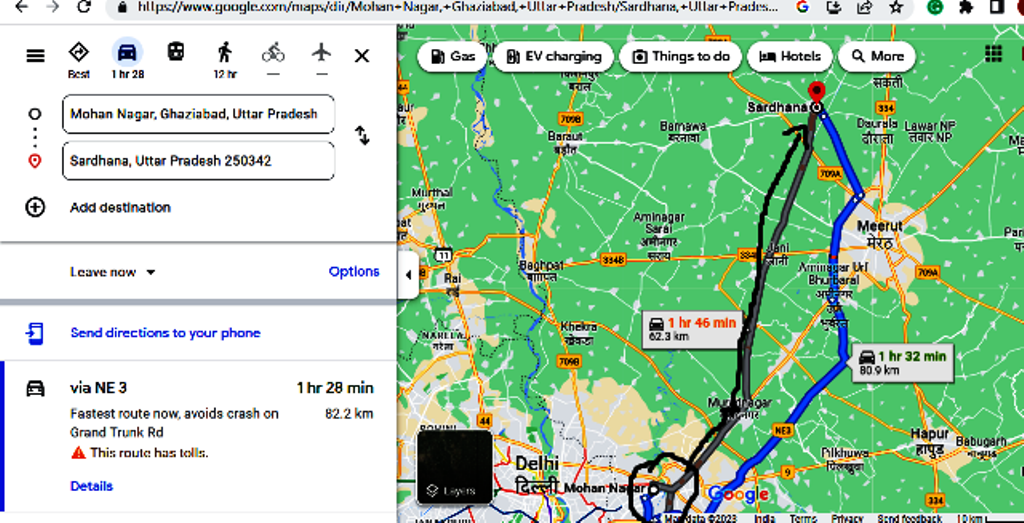 We drove on this route
𝕎𝕙𝕖𝕣𝕖 𝕕𝕚𝕕 𝕪𝕠𝕦 𝕘𝕠? 𝕨𝕙𝕒𝕥 𝕒𝕔𝕥𝕚𝕧𝕚𝕥𝕪 𝕕𝕚𝕕 𝕪𝕠𝕦 𝕕𝕠?
This Sunday we made a program to visit the historic Roman Catholic Church of Sardhana, about 68 km away from our house. For the last two hundred years, this church has been preserving its grandeur and unmatched samples of art.
ᴵᵐᵃᵍᵉ ᵐᶦⁿᵉ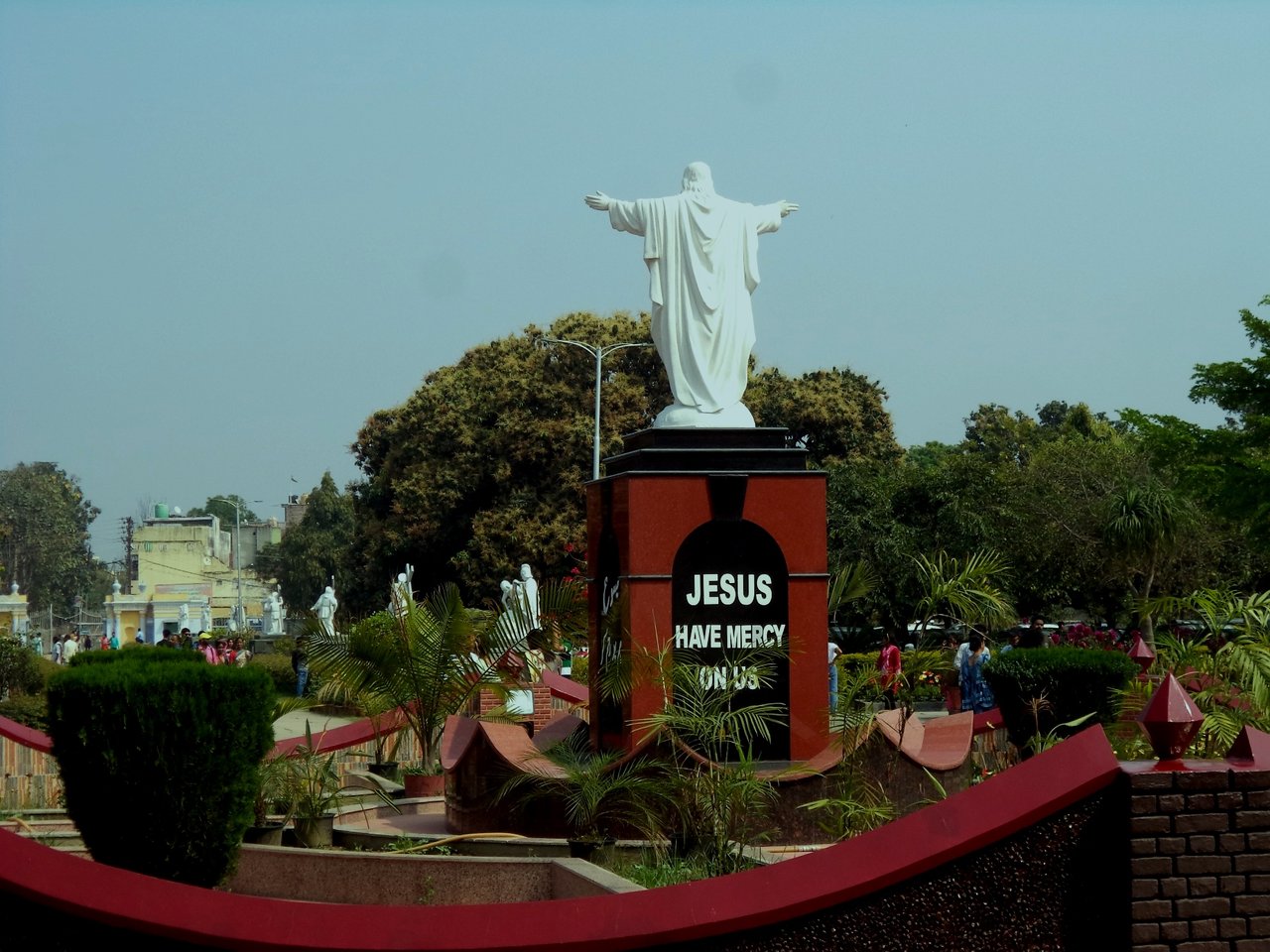 This church is considered by the people of Christianity to be the place of pilgrimage for Mary, the Mother of Graces. It is believed that Mother Mary showers blessings on her devotees who visit this church.
Tourists from India and abroad come here regularly to visit Mother Mary. It is because of this church that the name Sardhana has become famous on the world map and at the international level.
Just a few days ago, on the 200th anniversary of the construction of this historic church in Sardhana, devotees from faraway places participated in a special prayer.
ᴵᵐᵃᵍᵉ ᵐᶦⁿᵉ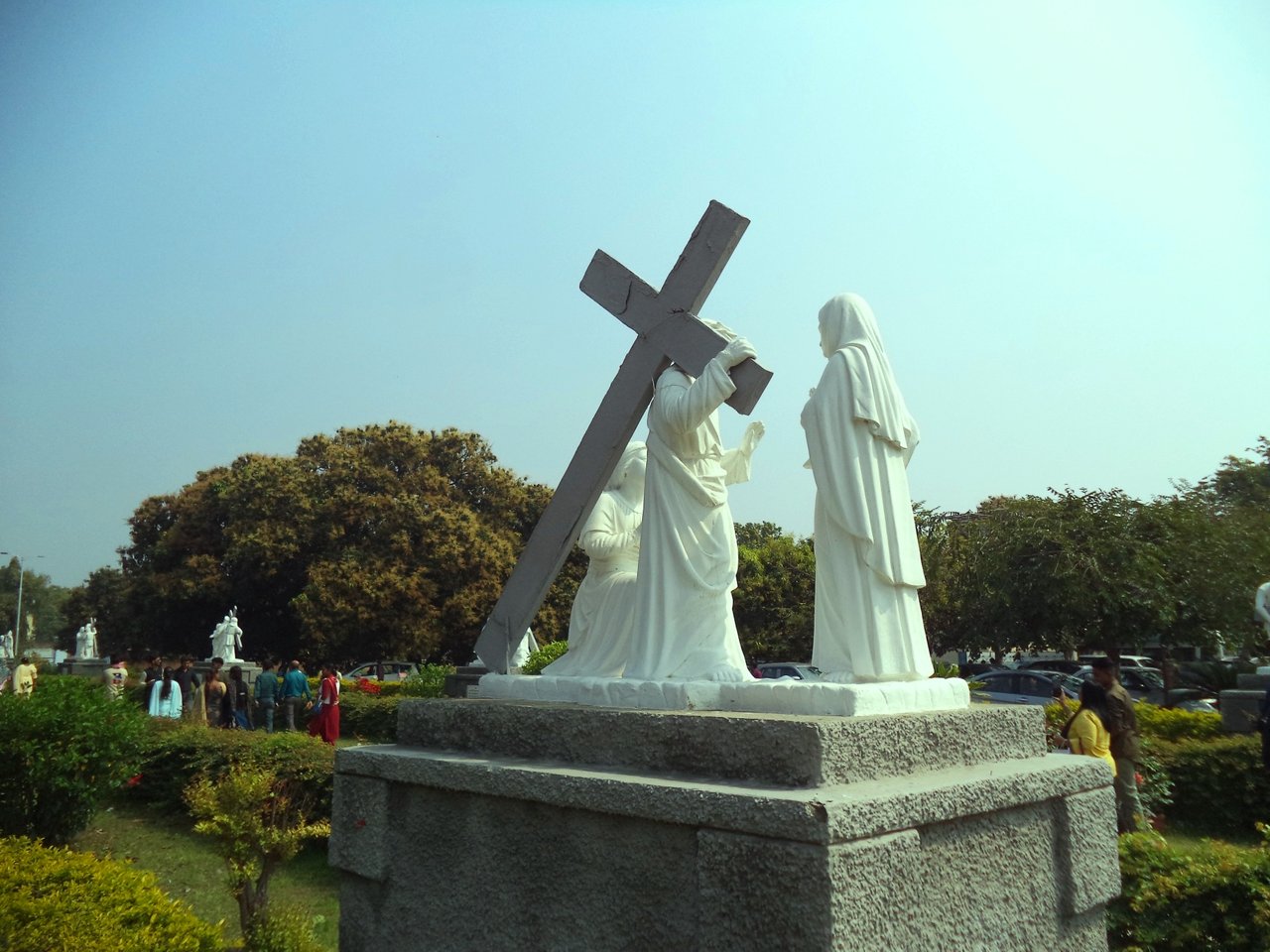 We also wanted to go and attend that function, but we could not go, so we went to this church yesterday on our two-wheelers, as we have put our car on sale, so we are mostly using our two-wheelers. This place is about 68 kilometers from our house.
We were booked to attend the 10 a.m. mass, but we got there a little late, so we had to wait for the next mass at 11.30 with special permission.
ᴵᵐᵃᵍᵉ ᵐᶦⁿᵉ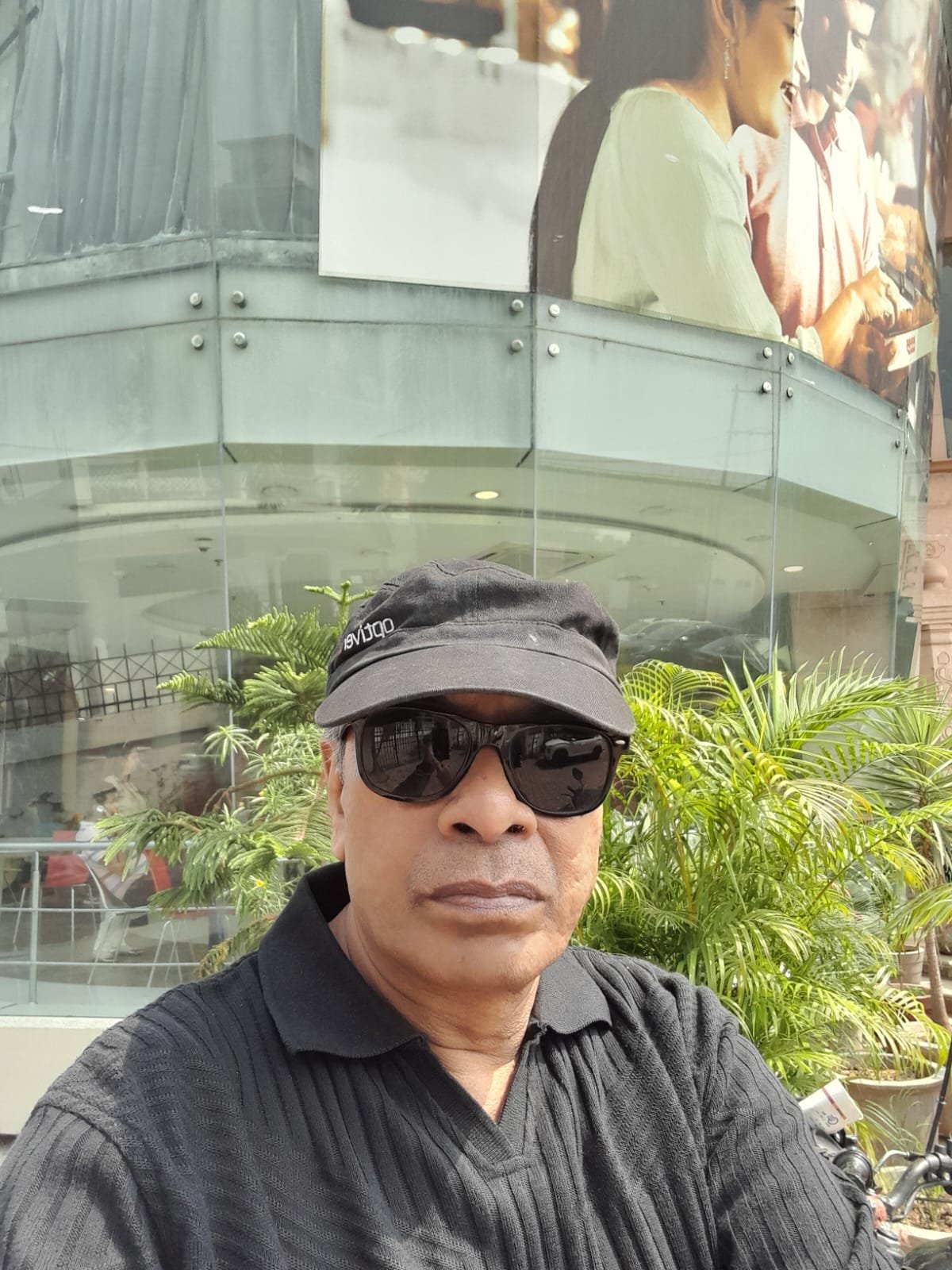 𝔻𝕚𝕕 𝕪𝕠𝕦 𝕡𝕒𝕪 𝕖𝕟𝕥𝕣𝕪? 𝕎𝕙𝕒𝕥 𝕗𝕠𝕠𝕕𝕤 𝕕𝕚𝕕 𝕪𝕠𝕦 𝕖𝕒𝕥?
There is no entry fee as usual in any church, so we paid nothing. We ate different things in a nearby cafe including Dosa, a south Indian delicacy, Ice cream beside stopping at couple of other places for coffee.
𝕐𝕠𝕦 𝕝𝕚𝕜𝕖𝕕 𝕥𝕙𝕖 𝕡𝕝𝕒𝕔𝕖? 𝕎𝕙𝕒𝕥 𝕕𝕚𝕕 𝕪𝕠𝕦 𝕝𝕚𝕜𝕖 𝕥𝕙𝕖 𝕞𝕠𝕤𝕥 𝕒𝕓𝕠𝕦𝕥 𝕥𝕙𝕖 𝕡𝕝𝕒𝕔𝕖?
We love this place, as this was our 7th visit to this church in the last couple of decades. We love the atmosphere here. This church belongs to Mother Mary, the mother of Lord Jesus, who fulfills the wishes of her devotees.
ᴵᵐᵃᵍᵉ ᵐᶦⁿᵉ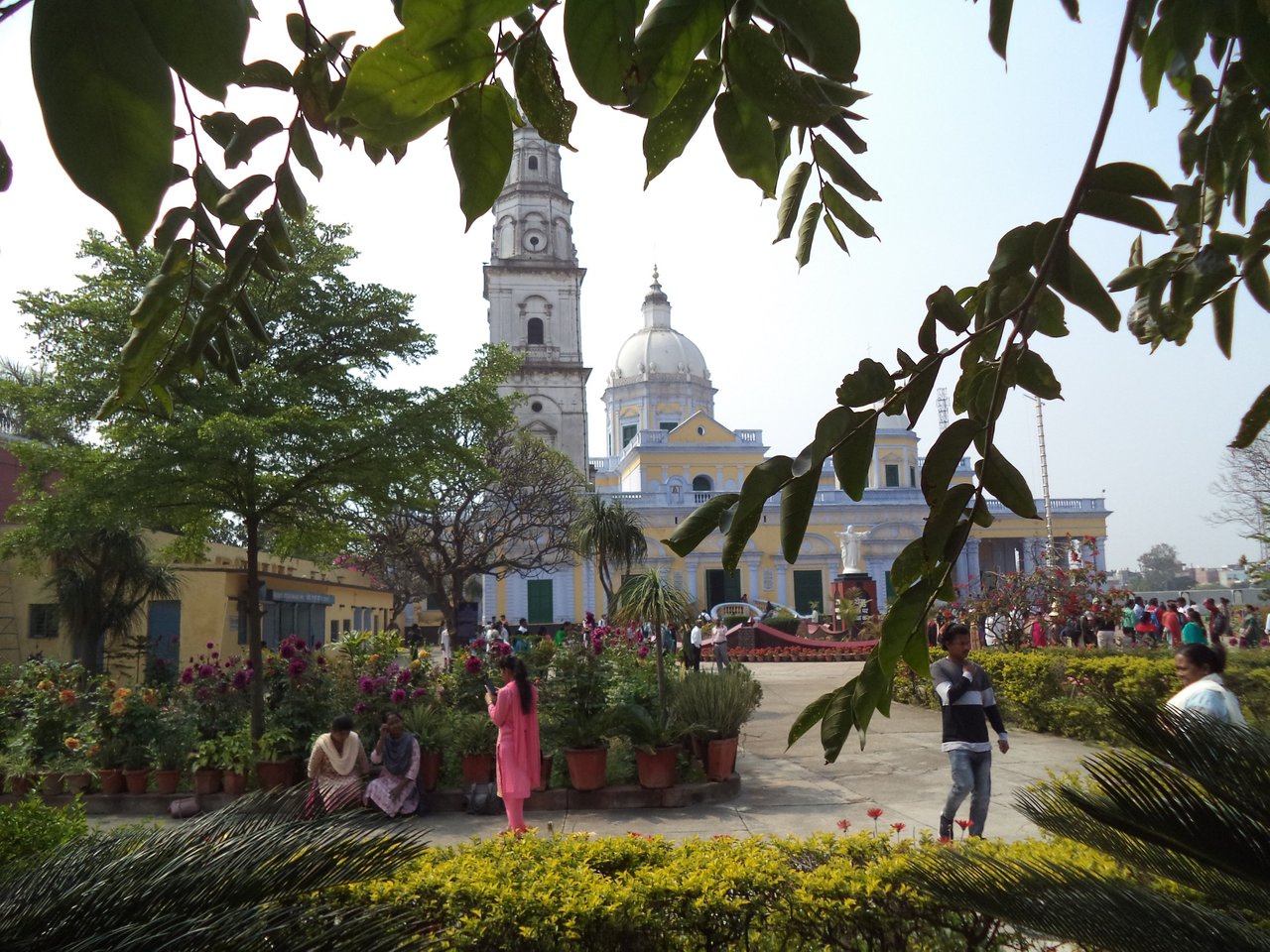 Pope John the 23rd gave this grand historic church the status of a minor basilica in 1961. It took about 11 years to build this church, which was started in 1809, and the main door of this historic church shows the year of construction as 1822.
A fair is organized here every year on the second Saturday-Sunday of November. On December 25, people come to visit Mother Mary and pray from distant places.
The Sardhana Church was the creation of Farzana, a Muslim lady who was a dancer by profession and lived in a nearby district. Later, she met Walter Renard Samru, the ruler of the princely state of Sardhana, during a dance function. After that, Renard Samroo and Farzana started meeting often, both of them got married, and Farzana became Begum Samroo.
ᴵᵐᵃᵍᵉ ᵐᶦⁿᵉ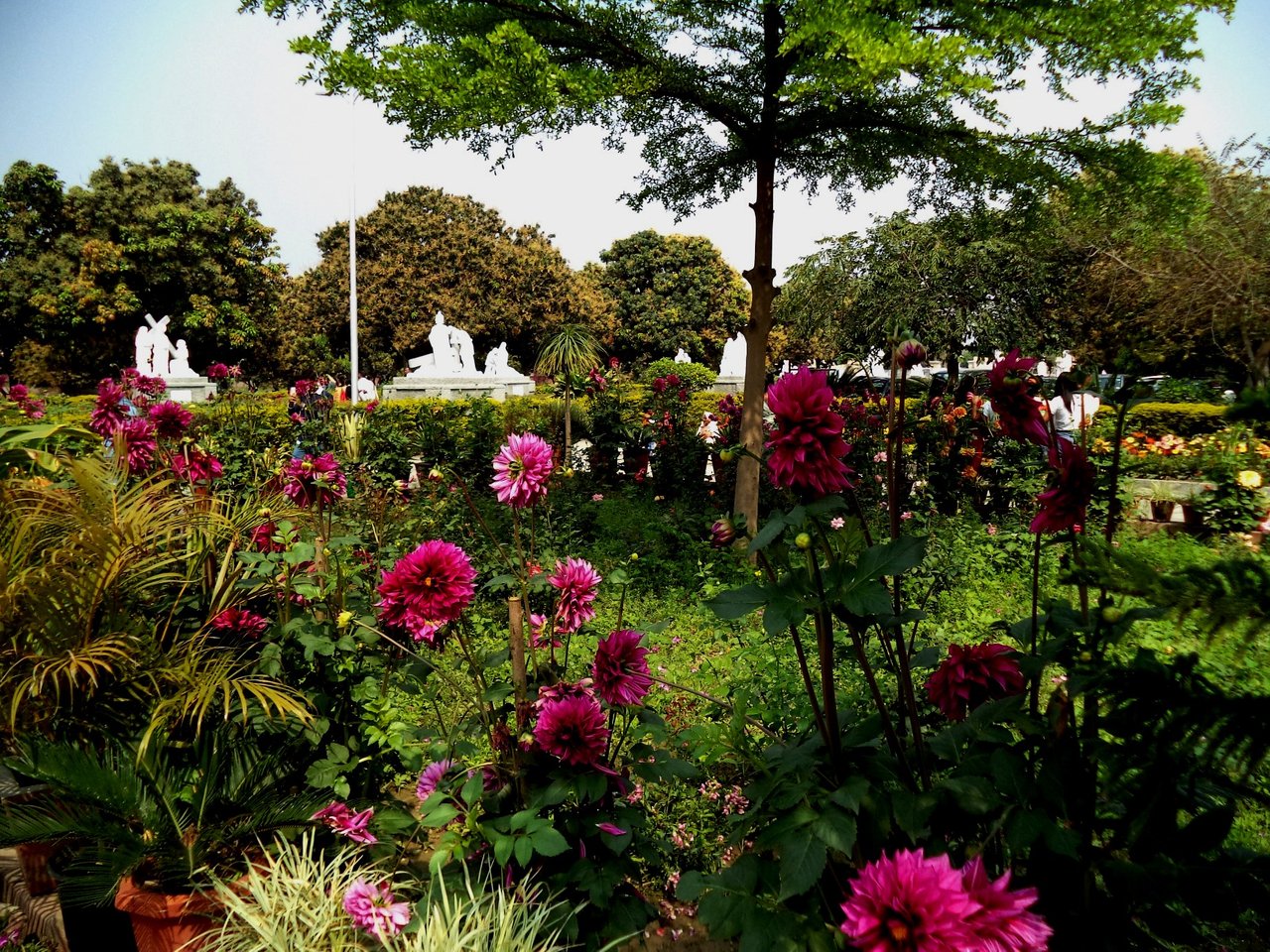 𝕎𝕙𝕒𝕥 𝕨𝕒𝕤 𝕥𝕙𝕖 𝕞𝕠𝕤𝕥 𝕗𝕦𝕟 𝕠𝕗 𝕥𝕙𝕚𝕤 𝕕𝕒𝕪?
After the death of Walter Renard Samru, Begum Samru, who had been converted to Catholicism, ruled Sardhana State and carried out many social reforms. During this time, she built this church in a grand style, hiring the best architects from India and Italy. She brought the best white marble for the construction of the altar where prayers are held in the church.
ᴵᵐᵃᵍᵉ ᵐᶦⁿᵉ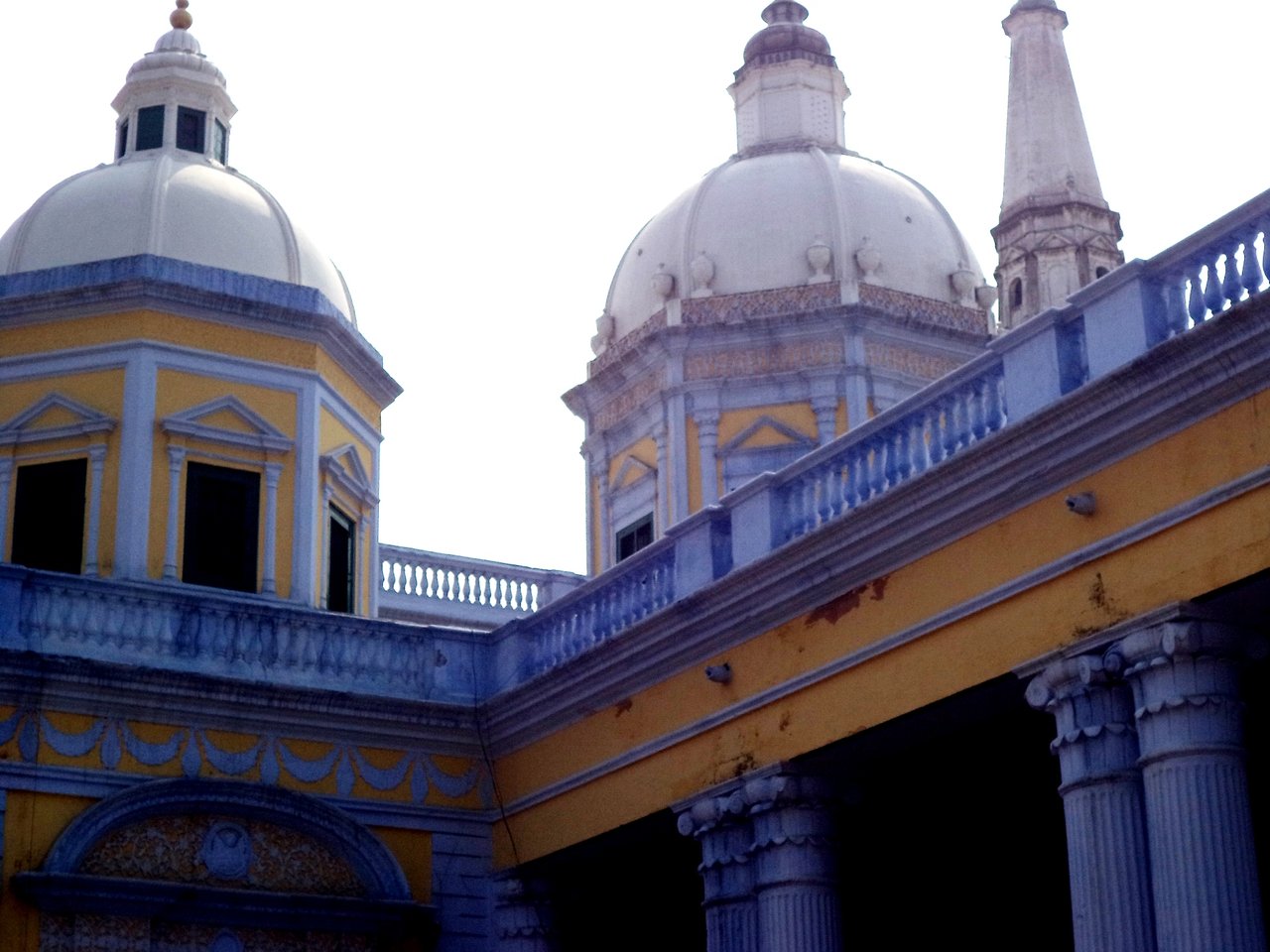 This world-famous church of Sardhna was designed in Catholic style by an Italian designer whose emphasis was on the religious touch rather than outer beauty. There are three domes above the high altar and on the altars on the right and left, and all three are similar to the dome of St. Peter's Cathedral in Rome.
We spent a lot of our time here doing photography in the church compound. On the way back, we stopped at a couple of places and had food and tea.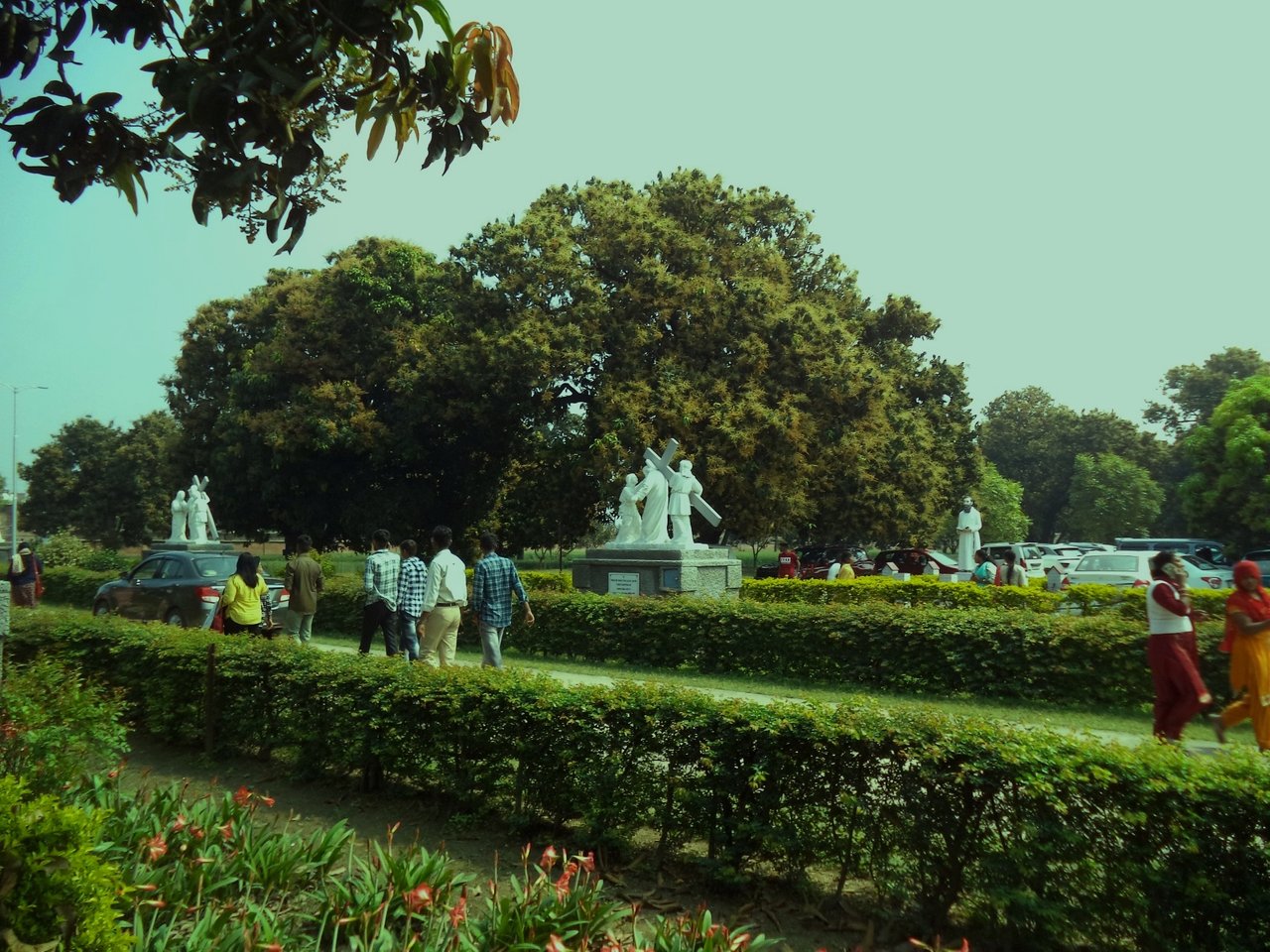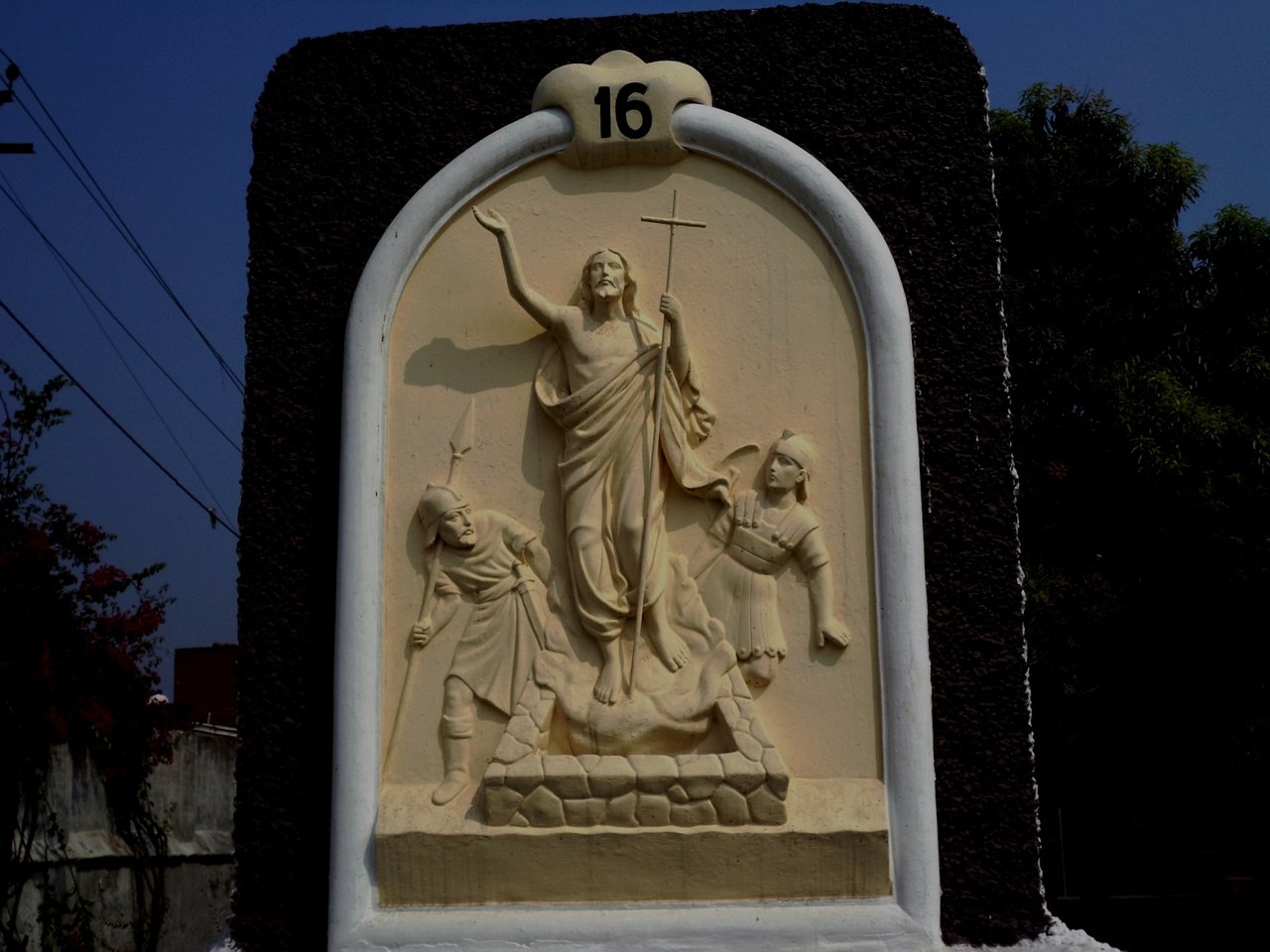 ᴬˡˡ ᴵᵐᵃᵍᵉˢ ᴹᶦⁿᵉ ᵇʸ ˢᵒⁿʸ ᶜʸᵇᵉʳˢʰᵒᵗ
We came back but I took a couple of photos at this point which shows Delhi 74 KM but my home is 62 km from this point .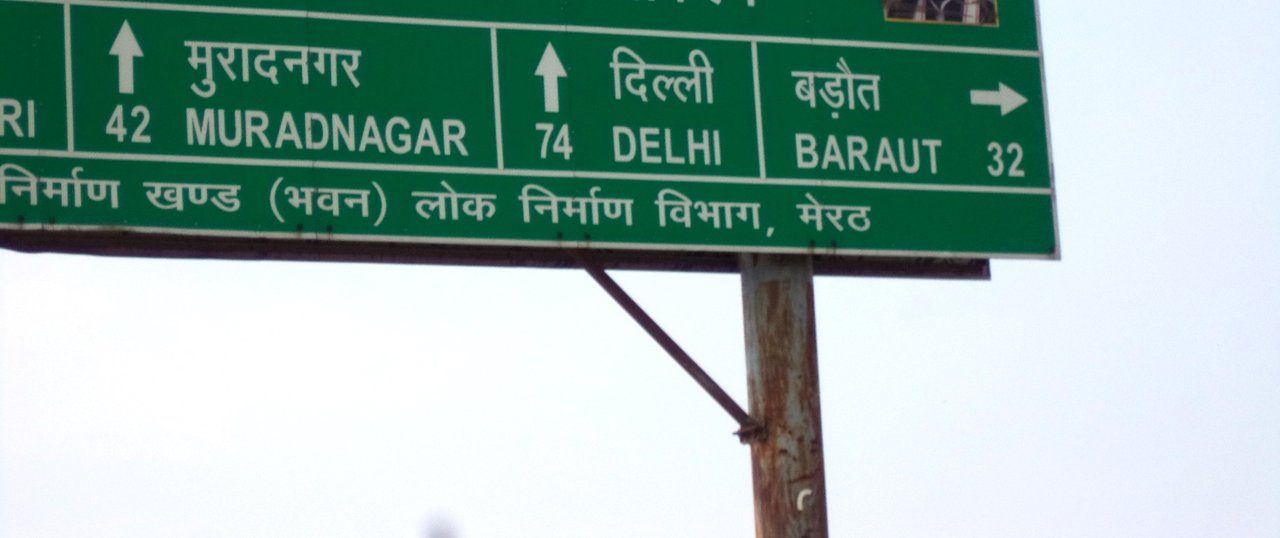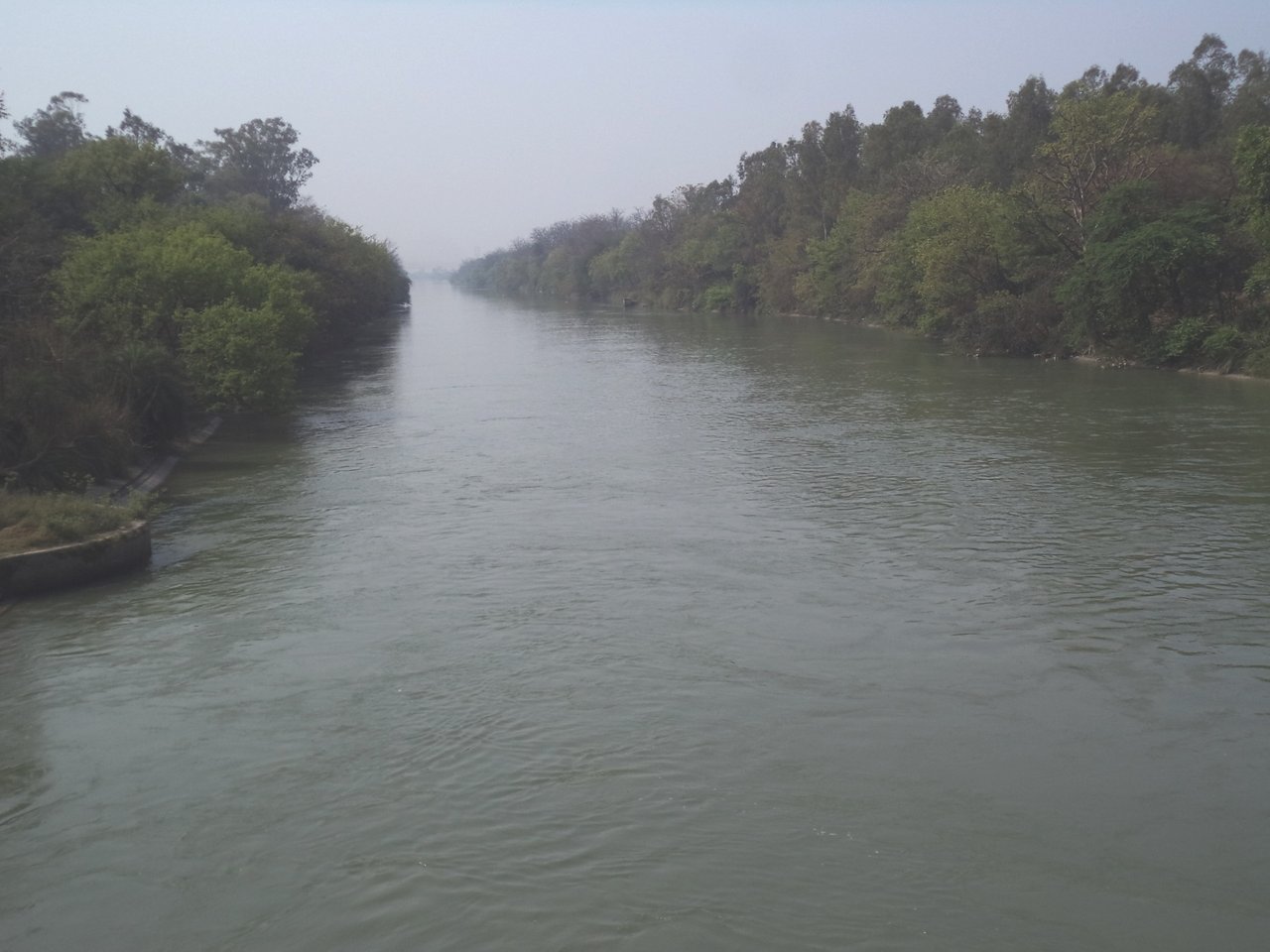 𝕎𝕠𝕦𝕝𝕕 𝕪𝕠𝕦 𝕘𝕠 𝕒𝕘𝕒𝕚𝕟?
The canal you see is Ganga Canal that brings water from Haridwar to different cities on the way for supply of drinking water as well for irrigation purpose.
Sure, we shall go back there as and when possible, and at least one more time before we leave India in the coming weeks.
ᴬˡˡ ᴵᵐᵃᵍᵉˢ ᴹᶦⁿᵉ ᵇʸ ˢᵒⁿʸ ᶜʸᵇᵉʳˢʰᵒᵗ

Finally I took the screenshot of my content using https://openai-openai-detector.hf.space/

I invite
@senehasa
@josepha
@petface
@weisser-rabe
@preye2
15% @colombiaoriginal