WILL HUMANS RULE THIS WORLD OR WILL ROBOTS RULE THIS WORLD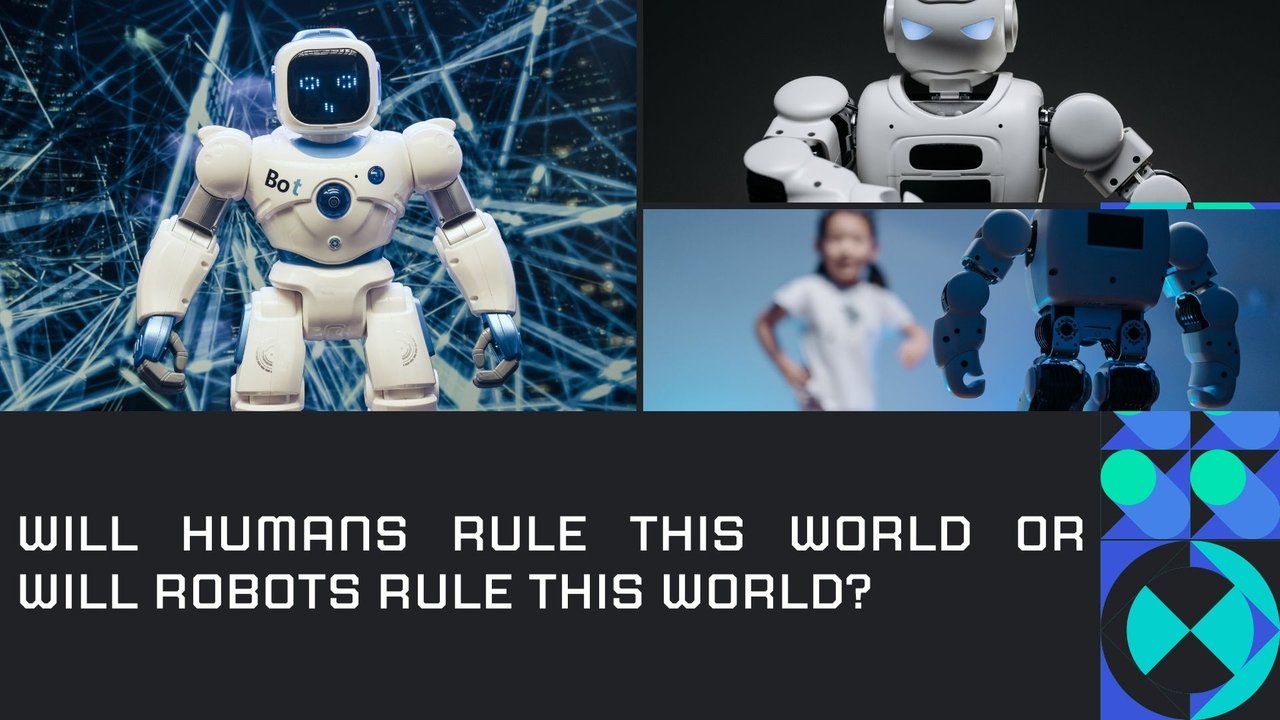 MADE BY CANVA
Hello Steemiens, very welcome to all of you in my today's post. After many days, I wanted to share my feeling again, so I liked the Hind Whale community. My dear Steemiens, today human being is the companion of human being and human being is the salve for the wound of human being. Even today there are lot of people who do not know how to use computer or mobile, even today there are people who do not know how to use Google, and even today there are people who do not know how to drive a robotic car, so such people rely only on humans and humans only.

It is said that God has created humans, angels, and jinn and has given the most respect, blessings, and life of comfort to humans only. Man has made many inventions in his life. In earlier times, people used to live on non-vegetarian food only, there were no lights and no vehicles. But man invented so far in his life that he made robots with more minds than his own mind, which today the world calls Artificial Intelligence. There is no life in it, but it can easily take life.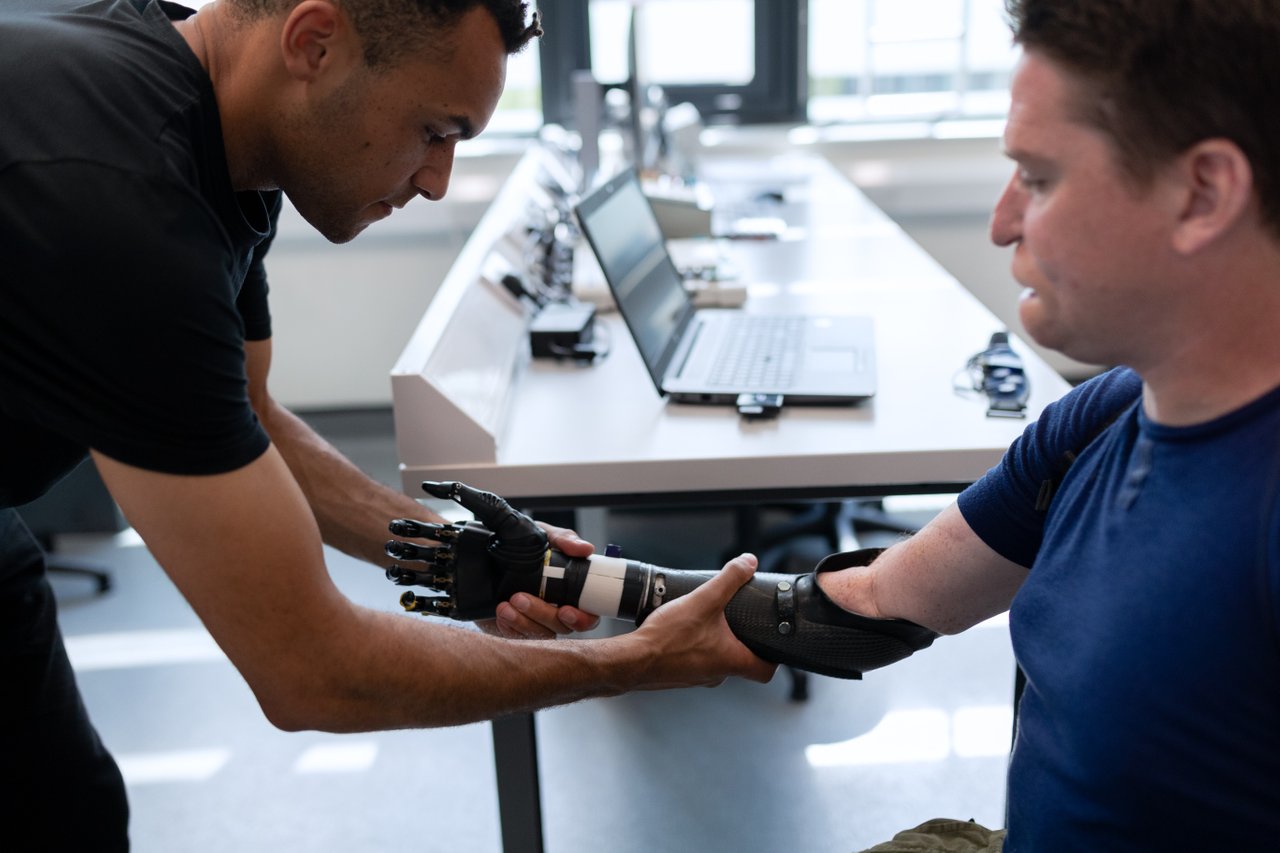 IMAGE SOURCE
I am not saying that this is wrong, I am very happy with this invention of man, if a man can make an artificial man, then it is possible that in the coming time, man can also invent something like this that even dead people can Able to survive Why can't this happen, absolutely can happen - I believe this. I give a lot of respect and appreciation to each and every invention of human being and I want that human being should move forward even more. Today, due to robotic inventions, medical field, automobile and electronics fields are all helping humans a lot. If I talk about my own field, I have fitted robotic hands to many such patients whose hands have been amputated and they had given up hope of a better life in their lives. Today there are many such people who are using artificial intelligence based hands. I do not know what is your opinion about this, but I believe that it is good in the interest of human beings.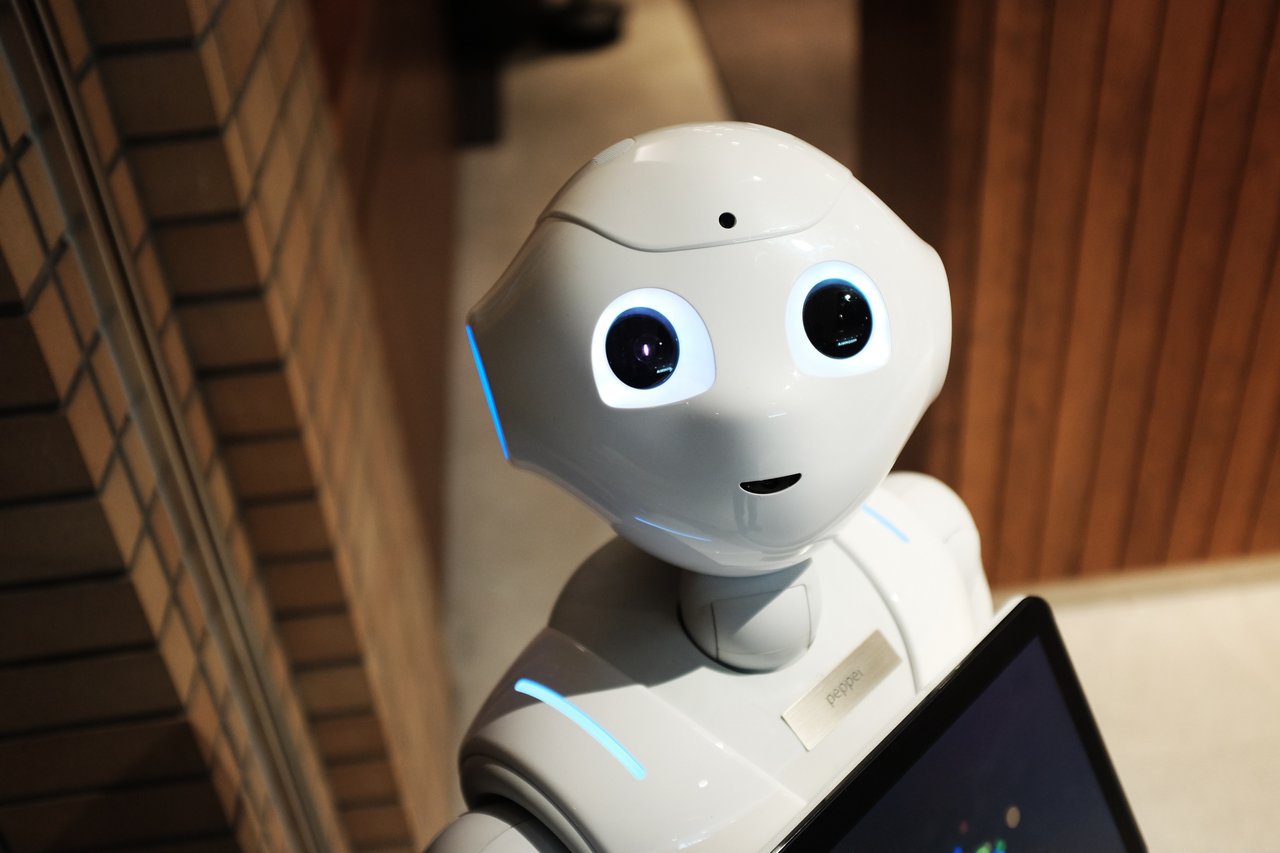 IMAGE SOURCE
I believe that no one should be given so much power that he can change this world in just one gesture. If robots have made more robots like themselves, can we stop them? We have doctors, lawyers, tailors, drivers, but we have limited all. We also have less robotic engineers and scientists. We can stop a human being from moving but we cannot stop a car coming at a speed of 120 km. In this way we can stop humans but we cannot stop robots.
A human can die, a robot cannot die because there is no life in it.

A human being can feel society, a robot cannot, because there is no sense in him.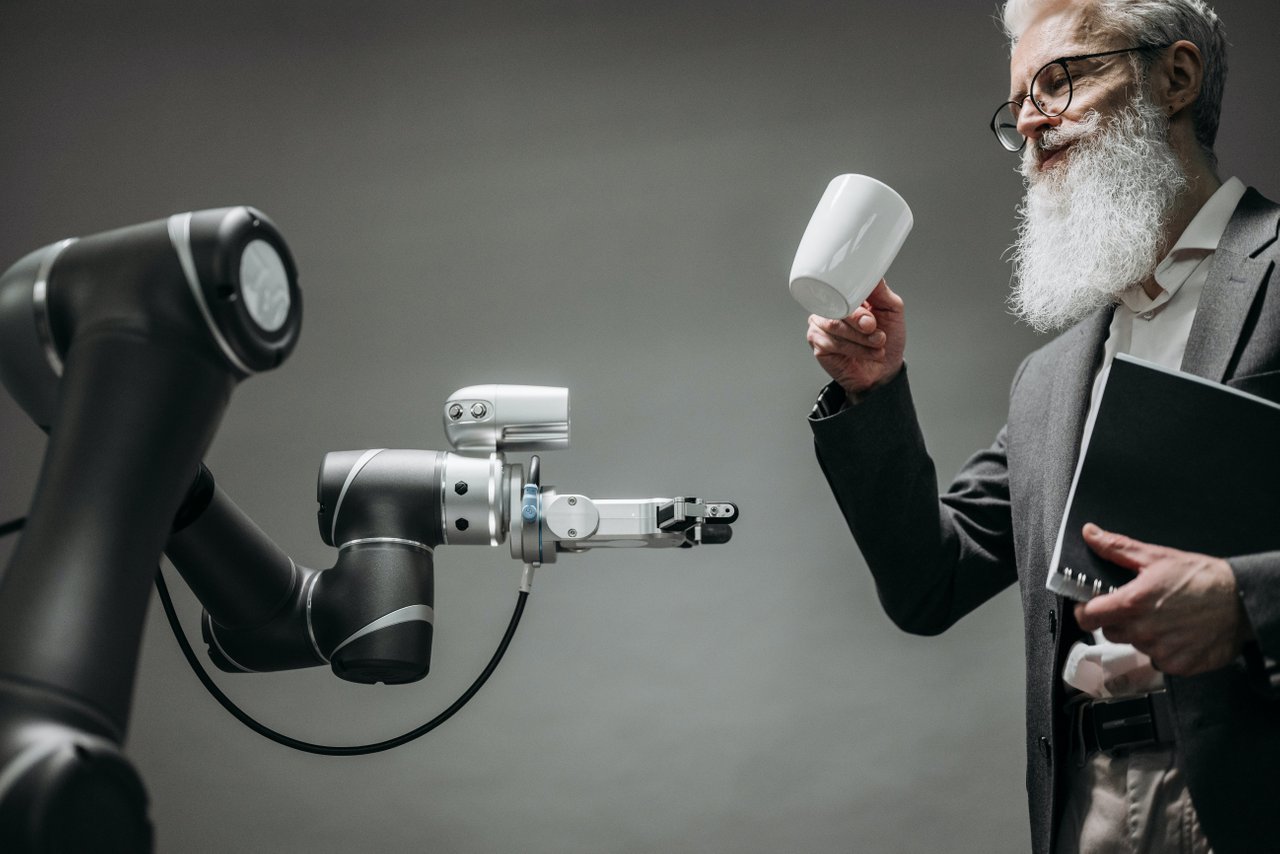 IMAGE SOURCE
Recently we started using AI Tool Detector to prevent misuse of the tools. We used the tool but never understood about the tool. I agree that chat is a very good invention which helps humans in writing and I congratulate whoever came out with it, but I also want to ask him whether he has not created something so that human and AI writing can be clearly visible. Got it?
For a few days, we were using many AI TOOL WRITING detector tools to catch chat writing, but we trusted all those tools and see at what point we have come to today. We accused some of our friends that they have used Chat-GPT, and they kept saying again and again that we have not used the AI tool writer but we did not listen to them and we lost those people. So the meaning of the saying is that we have lost our trust in humans just because of a tool.

EXAMPLE
SCREENSHOT FROM ZERO-GPT
This is my first paragraph, now in this I write friends instead of steemians, then this tool is telling that I have written this paragraph with AI tool. Because of this small word, my entire writing is being written by AI tool. So because of such a small word, we have lost many friends who have left us. There was no big reason behind this, rather we trusted the robot or computer which has no life and defamed them with whom we used to talk to each other without recognition and in such a way that pleases our hearts.
I say that if we are increasing technology, then it is a good thing, but at the same time we should trust humans and not just robots.

If you have read this content of mine even 1%, then please share it so that it can reach people.

---


HA...HA..HA..